Sedans have long been a symbol of cool, fast and sporty driving which is a thought that, over the years, has not changed much. With their sleek, clean, and compact designs navigating city streets or highways are almost luxurious. Sedans are great cars to drive and have for so many different reasons. They're amazing on gas, small, and give a type of driving pleasure that can't be matched. There are some who say that Sedans are not suited for long-distance drives, while there are those who say that their Sedan is incredibly comfortable and spacious enough to accommodate a long-distance drive. Whatever the case, Honda Sedans are incredible cars and whether you prefer it over Honda SUVs is simply a personal preference that depends on your lifestyle. And here at Saccucci Honda, we have several new Honda sedans available at our Middletown, Rhode Island Honda dealership! So let's hit the brake's and talk logistics about the many benefits that Sedans possess.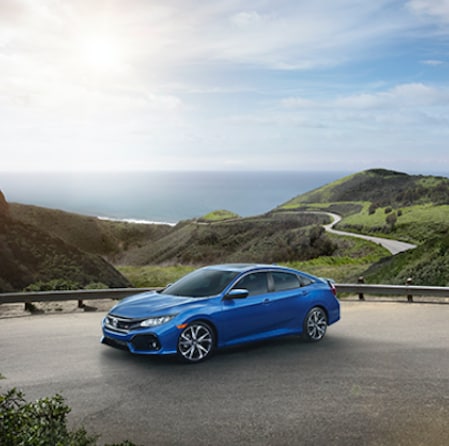 Why Drive a Honda Sedan?
Perhaps one of the biggest benefits of driving a Honda Sedan is its incredible fuel efficiency. These compact cars give you a luxurious ride all without weighing heavily on your wallet. If you're going to be doing a lot of driving, fuel economy is a top priority for you, especially when you commute in New England. You want a ride that is fuel efficient to get you to and fro as you drive and sporting a Honda in Rhode Island is the perfect choice. The cost of gas adds up rather quickly and if you like to stick to a realistic gas budget, then you need a car that allows you to do so. When analyzing the numbers a 2019 Honda Civic can give you up to 25 MPG in city and 36 MPG on the highway for an average total of 29 MPG combined.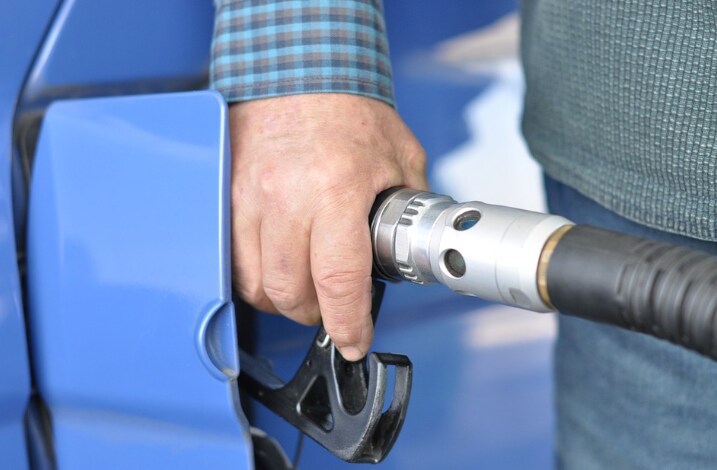 Since Sedans are smaller cars, they are closer to the ground than SUVs are. That also means that their seats are lower as well. This gives drivers a bit more headroom so they don't feel like their heads are touching the roof of the car. Honda Sedans eliminate the discomfort of getting into a car and feeling as though your head is about to touch the roof. Their seat positioning gives enough head clearance without feeling too low to the ground.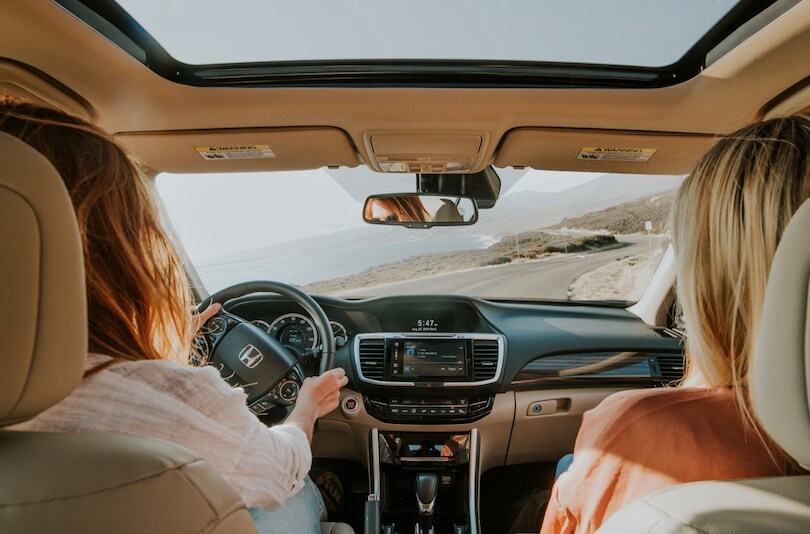 Since Sedans are so compact and sit closer to the ground, their weight also sits closer to the ground making it less likely to lose balance on a corner or when changing directions. Tipping over in a Honda Sedan when faced with having to make a quick decision is very unlikely due to the structure of these cars making them much safer than SUVs. Stopping abruptly is no problem in a Sedan because it has less weight to accommodate and stop altogether.
Even though many SUVs are now fully equipped with incredible safety features and cameras on every corner, Sedans will always be known for their ease of visibility. Even without all the camera additions, Honda Sedans will always be a car that you can easily look through your side mirrors and back up in a breeze.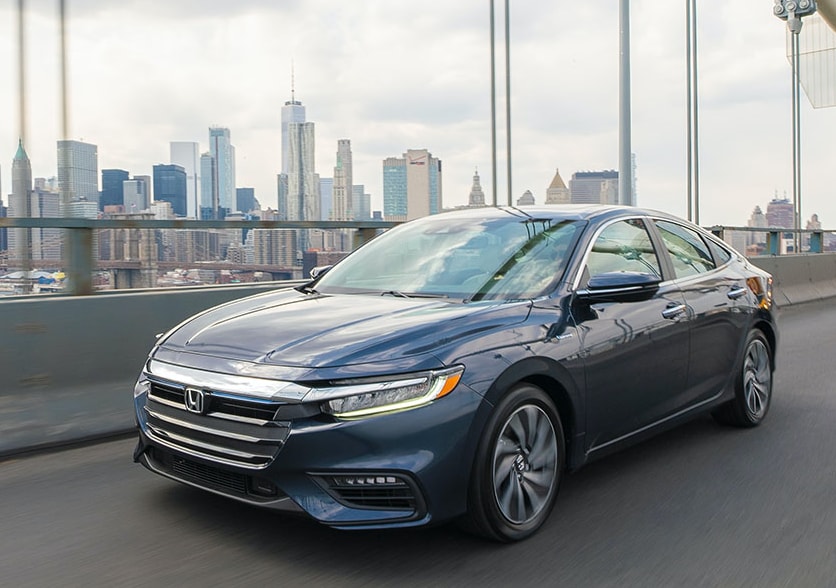 What's the Difference Between a Coupe and a Sedan?
Even though Honda sedans and coupes are similar small vehicles, they have a few distinct differences. One of the obvious answers to this question is the number of doors each model has. A Honda Coupe has only two doors while a Honda Sedan has four-doors, however, there are many more differences than just the number of doors each model has.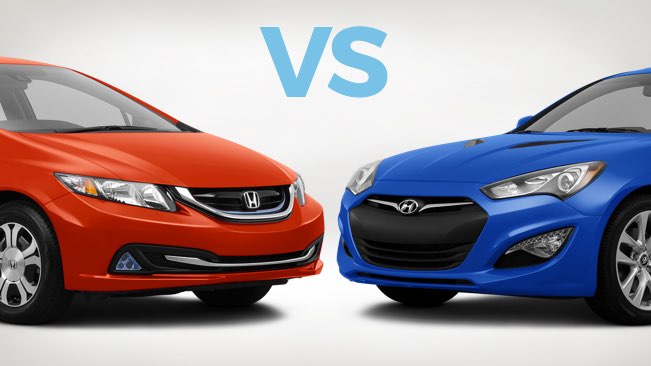 Photo Credit: Carmax
Since Coupe's have less weight so when accelerating and braking, the performance is much better because there is less weight to stop. Sedans are a bit heavier than Coupe's only because you have the choice to upgrade your engine to a larger one. However, if a car must carry a heavier engine then its suspension must be upgraded as well. That is why Sedans generally have suspension upgrades in order to accommodate the heavy engines they carry which in turn, improves their overall performance on the road.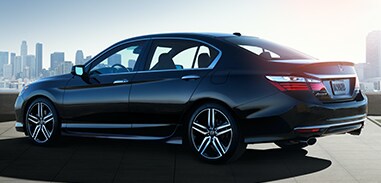 While a Coupe is also a compact car like a Sedan, their exteriors are drastically different allowing them to give off a different presentation. As previously mentioned, Coupe's only have two-doors which often times resonates with a sportier look and feel. However, there are plenty of Honda Sedans with four-doors that give off the same sporty feeling and look. The 2019 Honda Civic Sport is a perfect example of just how sporty a four-door Honda Sedan can be. With its edgy Sport trim and clean lines, this Sedan makes a phenomenal sporty statement as you drive off.
Coupe's are generally only able to fit about four passengers due to the elimination of the middle seat just as many two-door car models feature. While the backseats of a Coupe tend to be a bit more spacious for the passengers, this can also vary drastically from model to model. In other words, it's a gamble; you could find a Coupe with extremely spacious backseats or you could find one that has very limited backseat space. Sedans, on the other hand, make sure to not cut into their front or backseat passengers spaces. The Honda Accord, for example, is conscious of everyone's head and leg room so that driver and passenger alike have a comfortable experience.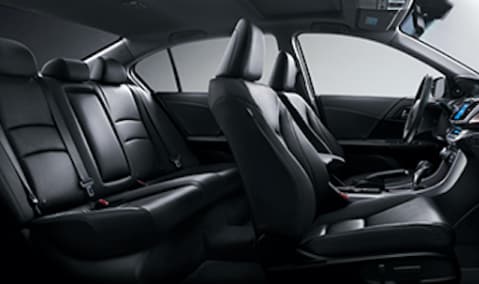 Cargo space is of the utmost importance to anyone buying a car. You never really know when you will be traveling or will be in a situation that calls for big trunk space. Whatever your daily routine, every driver should have decent cargo space to accommodate their comfort. Since Sedans are usually longer cars, they tend to have larger trunks than Coupe's do. If additional cargo space is desired in a Coupe, usually the seats can be folded down. However, now you are compromising on seat space in order to add to your trunk space; what happens if you need both?
With the 2019 Honda Accord, this is no issue. With about 16.7 cubic feet of trunk space, which is the largest compared to rival Sedans, there's enough room for you to pack your groceries on grocery day or your suitcases for your travels. As if it couldn't get any better, the Honda Accord doesn't only give you a large trunk but also allow you to fold down the back seat in order to give you additional cargo space if you should need it.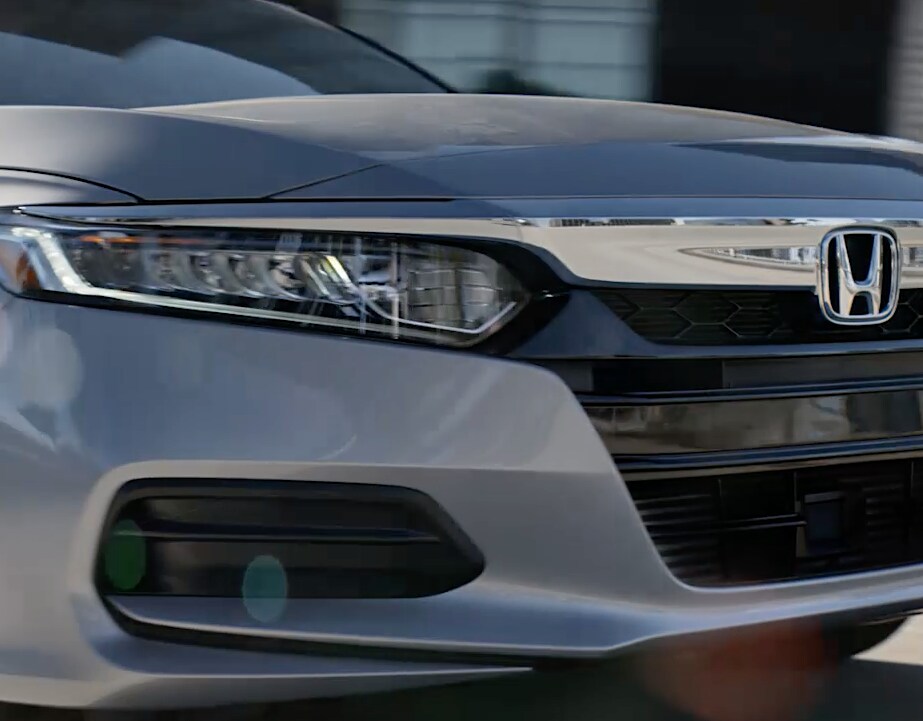 Which Vehicles are in the Honda Sedan Lineup?
While there are many different brands and models of Sedans out there, none quite compare to the impressive Honda Sedan lineup. With about nine different models to choose from, with various different ways to customize and build your Honda Sedan to make it just right for you, diversity is truly taken to the next level. So let's not start revving our engines before we talk about what really matters for each of the latest models in the Honda Sedan lineup.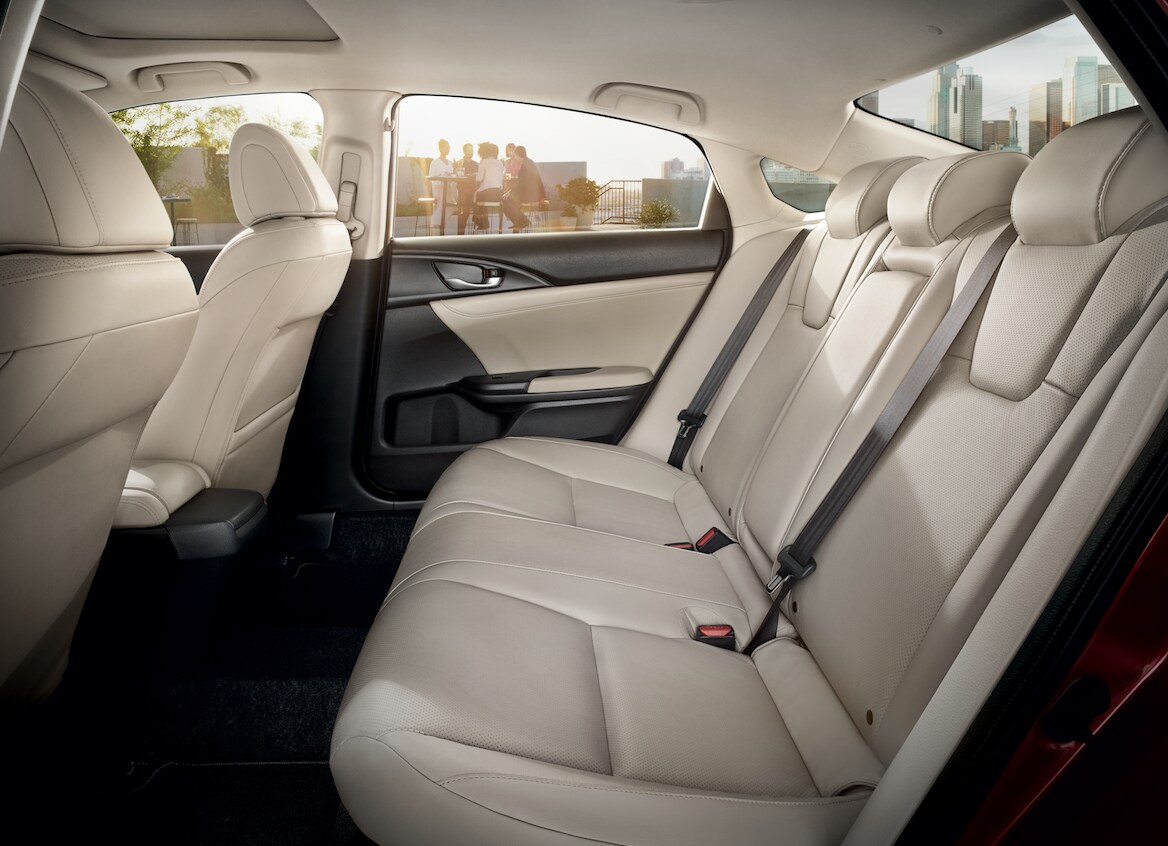 As previously mentioned, both the 2019 Honda Civic and Honda Accord kick off the Honda Sedan lineup due to their popularity as household names. Joining the lineup are the 2019 Honda Fit, 2019 Honda Insight, and 2019 Honda Civic Type R. The Honda Fit is much like any compact four-door Sedan great for a smaller family. Featuring a spacious trunk that is equipped to fit all of your needs, it seems that it couldn't get any better than this. Its most impressive feature is perhaps the ability of the two front seats to completely fold back so that your backseat passengers can fully extend their legs. What becomes increasingly interesting is the number of hybrid and electric vehicles that are also part of the Honda Sedan lineup.
The electric and hybrid vehicles joining the lineup are the 2019 Honda Clarity Plug-in Hybrid, 2019 Honda Clarity Fuel Cell, 2019 Honda Clarity Electric, and the 2019 Honda Accord Hybrid. This lineup filled with fuel efficient and environmentally friendly Sedans really cements Honda's dedication with trying to clean up our planet. With the Honda Clarity Fuel Cell running on hydrogen fuel and the Honda Clarity Electric being a completely electric car, Honda Sedans are making the planet cleaner one drive at a time. And with all of these environmentally friendly vehicles, Honda wastes no time in letting drivers know the many benefits of driving an eco-friendly Honda Sedan. With benefits ranging from rebates from the California Clean Vehicle Rebate Project to applying for the High Occupancy Vehicle (HOV) sticker from the California DMV, driving an eco-friendly Honda Sedan has never sounded better!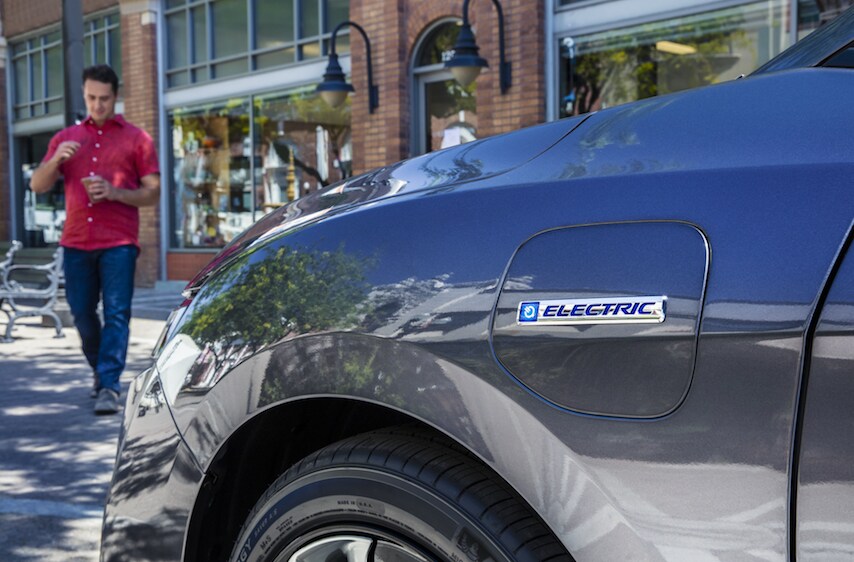 How Safe are Honda Sedans?
Even though driving a big, tall, and bulky SUV seems like the safer option, the reality is that Sedans actually tend to be a bit safer due to their smaller size. However, when it comes to Honda Sedans their compact and aerodynamic design is not the only safety features they possess. Honda classifies their safety features in two ways; active safety features, which are those that are always working to keep you safe, and passive safety features, which are those that are there to keep you safe just in case you may ever need them.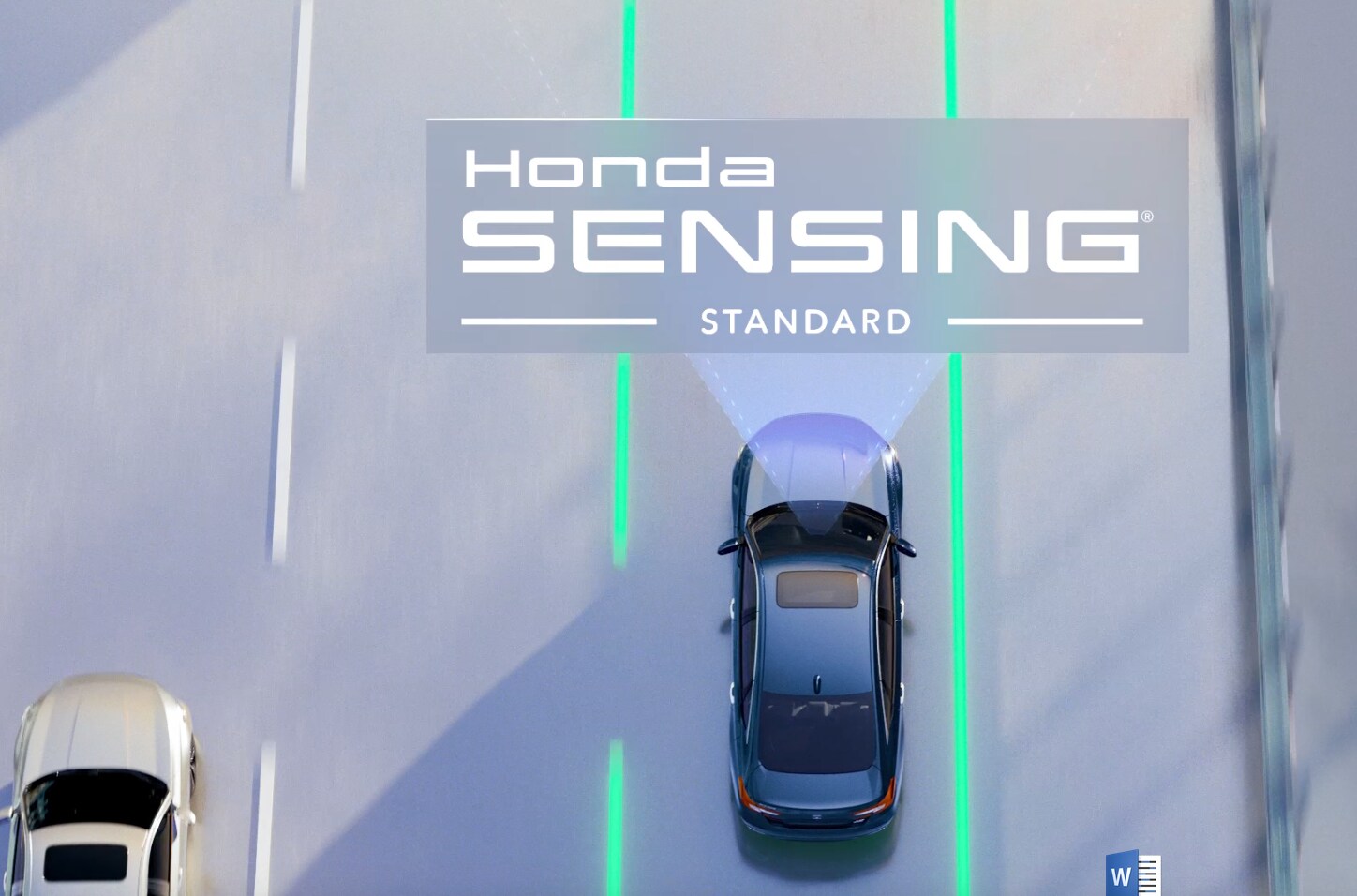 Perhaps their most popular active safety feature is the Honda Sensing technology that has become standard for every Honda vehicle. This incredibly intelligent technology assists drivers by determining obstacles in its path and if it feels like the obstacle won't move and a collision will occur, it quickly applies pressure on the brakes stopping the car. Coupled with Honda's Lane Keeping Assist System to help drivers stay in their lanes and its Traffic Sign Recognition to let drivers know about speed limits, drivers don't have to rely on their own capabilities to drive safely anymore.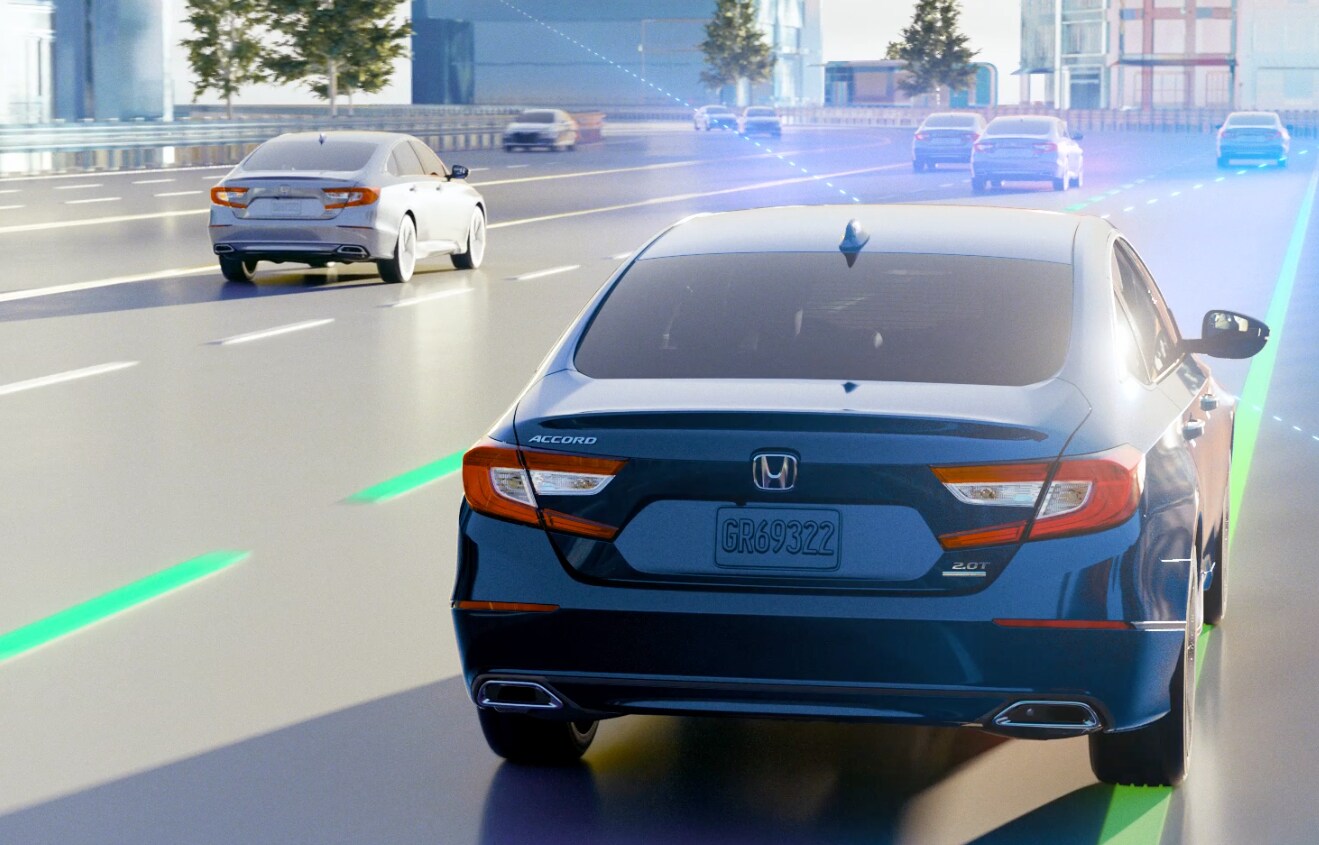 The Passive Safety features are not features that you would generally use every time you begin a drive, however, they do accompany you as you drive. One of these features actually pertains to the body structure of a Honda Sedan. This structure is referred to as ACE Body Structure, and its unique design actually provides drivers and passengers with even more protection during a crash due to its ability to distribute crash energy more evenly. The most dangerous aspect of a crash is the moment of impact. When a car collides with an obstacle the moment of impact creates what is known as crash energy that can do tremendous harm to occupants if it's not distributed correctly. The front seat belts in Honda vehicles have been drastically modified as well. Not only are they designed to tense up once impact occurs but they also immediately loosen once they sense that the load on the seat belt has exceeded a specific amount. This, in turn, allows for less pressure to be put on the chest of the individual wearing the seat belt during the crash.
Safety is key, and with the rise in technology coupled with the stressful world we live in, drivers are getting behind the wheel with tired minds. With redesigned vehicles such as Honda Sedans, we can drive a little less worried now because we are not simply relying on our own alertness but of intelligent technology as well. With tons of options to choose from, Saccucci Honda is here to help you pick out the best and safest Honda Sedan that fits all of your everyday needs.
Drive a Sleek and Sophisticated Mid-Size 2019 Honda Accord!
If you're thinking about purchasing a sedan, the 2019 Honda Accord should definitely make it onto your test drive list. This mid-size Honda Sedan has been completely redesigned to provide optimum driving comfort and convenience. With a restyled sporty interior and exterior there's no way not to feel cool while driving this car. Its leather-wrapped steering wheel and bold style on the front of the vehicle give it a strong and assertive presence wherever you go. And its clean, sleek, and muscular exterior lines accompanied with its double exhaust outlets in the back give the 2019 Honda Accord that genuine sports car feel and look.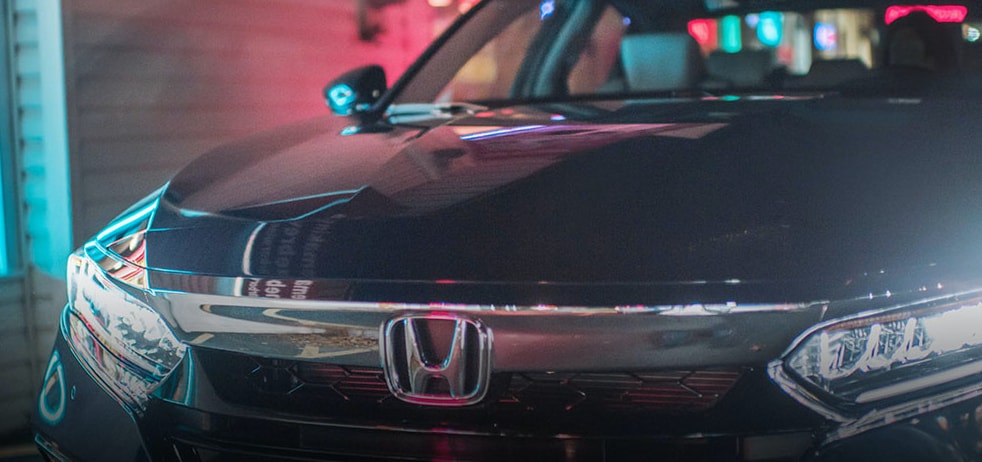 One of the most impressive innovations to this Honda Sedan is the sleek technology it boasts. Not only does it possess the standard Honda Sensing technology it also allows you to completely customize your digital dashboard display to give you the exact information that you need and want to see. And with the option for two savable driver's seat positions, you won't ever have to worry about losing your comfortable driving position ever again. With its Head-Up Display drivers won't ever need to look down and away from the road in order to check important information. The 2019 Honda Accord shows the driver information such as their speed, directions, and even any calls coming in right above the dash, on the lower end of the windshield right in front where the driver can easily see it but still keep their eyes on the road.
With immense cabin and cargo space, this reinvented Honda Sedan hasn't forgotten even the smallest of details. Drivers and passengers alike have not only ample head space, but leg space as well. Both front and backseats provide heating and ventilated seating to keep everyone cool in the summer and warm in the winter so you can love your Honda Sedans' leather-trimmed seats all year round with no regrets or complaints. Built with potential traveling in mind, the 2019 Honda Accord features 16.7 cubic feet of trunk space so you can fit all of your luggage with no problems. And if you're not traveling and just going on a grocery run, the ingenious trunk drawer allows you to keep smaller objects safely in place without rolling around, and the cargo hooks help keep your bags standing upright from point A all the way to point B.

How About the Compact Honda Civic?
If you're concerned with reliability then you'll have nothing to fear with the 2019 Honda Civic Sedan. This redesigned Honda Sedan puts the sport in sporty; its aggressive lines along the exterior of the car allow it to stand out wherever you go. Even with all of the sporty finishes inside and out the 2019 Honda Civic Sedan doesn't leave comfort on the backburner. With an incredibly spacious trunk and a backseat that enables all three backseats to fold down completely, this Honda Sedan does it all. With incredible fuel efficiency, you can enjoy city and highway driving all without weighing too heavily on your wallet.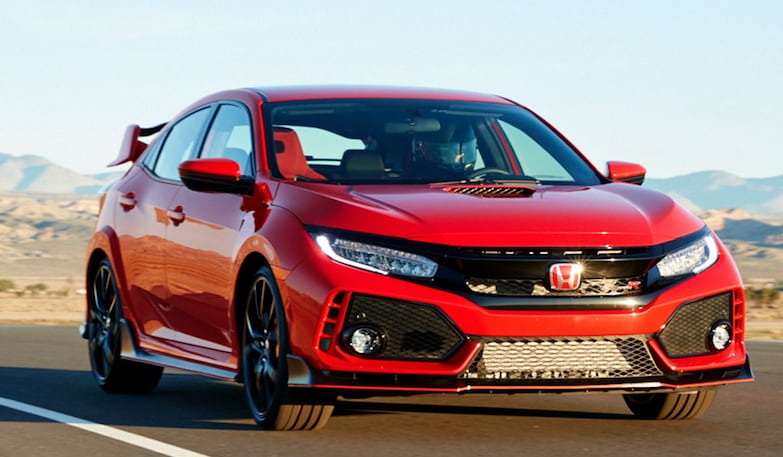 The 2019 Honda Civic Sedan not only allows you to enjoy your music to the fullest with its ten speakers perfectly tuned specifically for the interior of this car, but it also allows you to connect to your phone with Apple CarPlay. Access your music, navigation apps, and even your messages all displayed effortlessly on your Honda Civic touch-screen display. And with the Honda Link app, you never have to worry about losing your sporty Honda Sedan in another parking garage. It easily allows you to locate where your Honda Sedan is and even reminds you in case you forget. But parking reminders are only half of what the Honda Link app can do. With the app, you can easily start your engine on those cold winter days or just to get the engine warmed up before you drive off. The app also allows you to stay informed about your Honda Sedan and its' needs sending you notifications about your vehicle and making it easy for you to schedule service appointments should the need arise. With the 2019 Honda Civic Sedan, you are in control of it all.
Is it Better to Buy or Lease a Honda Sedan?
Whether you're deciding to lease or buy a Honda Sedan, both are extremely viable options. The answer lies simply in your personal lifestyle and your everyday needs. If you're just not sure of the benefits of either option that's not a problem; Saccucci Honda is here to lend you a helping hand to finding just which Honda Sedan and which financial option is best for you. If you'd like to ease your mind and learn more about your leasing and buying options check out the Saccucci Honda lease blog. Here, you'll find the answers whether you're interested in buying or leasing a Honda, the features of a specific model, or any other questions you may have! Please don't hesitate to contact us or stop by and visit our Honda dealership in Middletown, Rhode Island!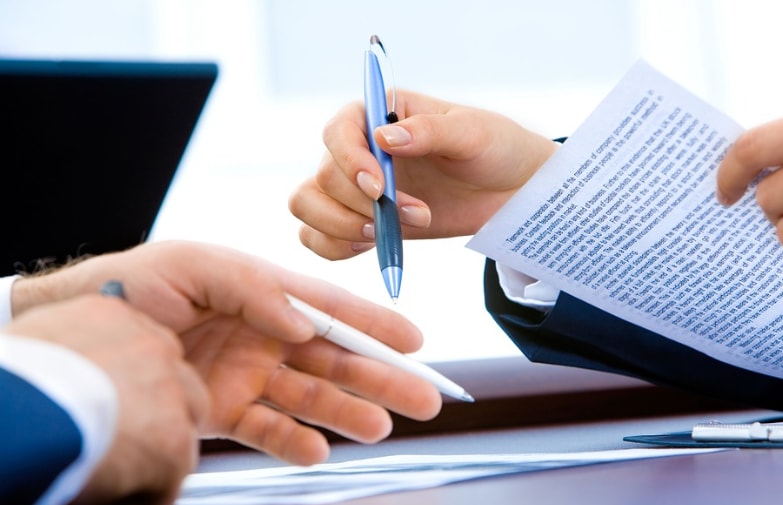 Let Us Help You Find the Perfect Honda Sedan!
Here at Saccucci Honda, we don't think anyone should go through the car-buying process alone or uninformed. So, if you're considering whether a Honda sedan is the right ride for you, don't sweat it! That's what we're here for. Come on down and let our expert sales team walk you through the many sedans available at our RI Honda dealership! Once you've selected the perfect sedan for your individual needs, our professional financial team will help you find the best finance options. Our mission is for you to leave our lot feeling confident in a Honda vehicle you can drive for years to come. Trust us to help you find your new and improved Honda ride and we promise that we will do our very best. That's what makes us the best Honda dealer in Rhode Island! However, if you decide that you'd rather drive a Honda SUV, then long live the impressive lineup of Honda SUVs!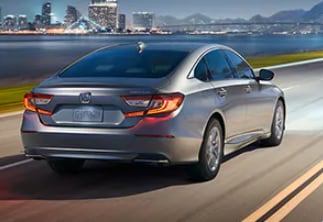 Sources: Cars Guide, Motor Trend, Edmunds, Carmax, Honda Dealers of New England, KBB, Automobiles.Honda.com, Cars.USNews.com