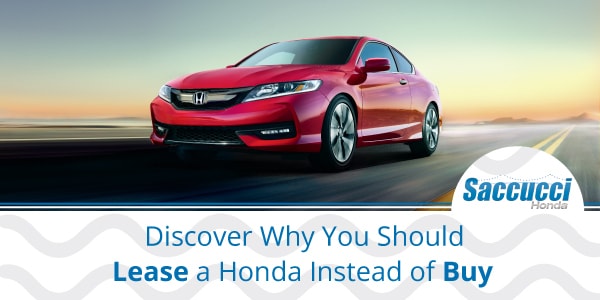 Buying a car is no simple task; it brings up a lot of questions as well as many things to consider. These considerations range anywhere from the best financing options to which make and model fits your individual preferences. Not to mention, everything else in the middle such as browsing cars from dealership to dealership to find the best deal and the process to legally get your vehicle on the road. Once you've done all your initial research on the type of car you want, determining the best financing is an important next step. But there are so many factors that go into financing a Honda vehicle from finding the best rate, to protection and flexible terms. Whether you are thinking about buying or leasing a new Honda there is much to consider regarding each option.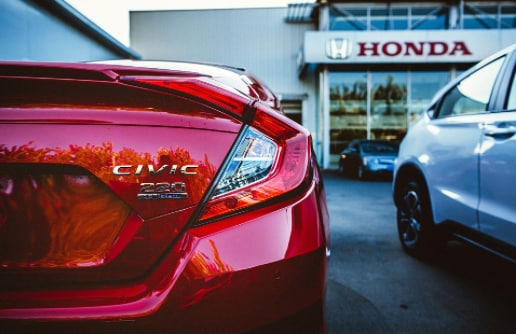 What Does it Mean to Lease a Honda?
There is a lot to consider when it comes to buying your next vehicle and financing is at the top of the list. But what does it mean to lease a Honda? When you lease a car, you make a small down payment and monthly payments for the duration of the lease. This is often beneficial for drivers who don't put a super high amount of mileage on their vehicle. Leases typically last for about two to three years, and after the lease is up you return the car and lease a new model which will start the process all over again.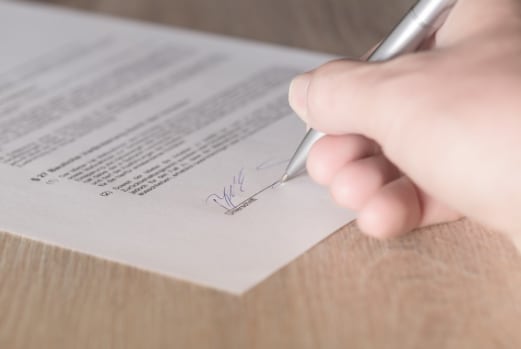 There are many benefits when it comes to leasing a Honda such as a lower payment, building equity on the car and the best of all, getting a brand new car every couple years. By leasing, you're paying the depreciation on the vehicle instead of the retail purchase price, meaning you make the monthly payments on the difference of the vehicle's residual value (the value of the car at the end of the lease). Maybe you might not have enough money saved to use as a down payment on your next Honda, which is another reason why leasing may be a good fit for you. Not many people have lump sums of money lying around, and when you lease a Honda, or any model for that matter, you often don't need to put a payment down. You may, at the very least have to make a $1,000 down payment.
Honda makes it really easy when it comes to leasing their vehicles. They are very flexible when it comes to mileage options and damage protection. They make contracts that extend anywhere from 24-60 months and even give options for 12,000 or 15,000 miles per year. Another great feature they provide with leasing is the automatic Honda GAP (Guaranteed Asset Protection) coverage that protects you in case your Honda vehicle is stolen or considered a loss. With this protection, Honda assures that if the vehicle is stolen or totaled, they will cover the remaining value on the lease. GAP also ensures that Honda will cover the difference between insurance payments so you're not stuck paying it all.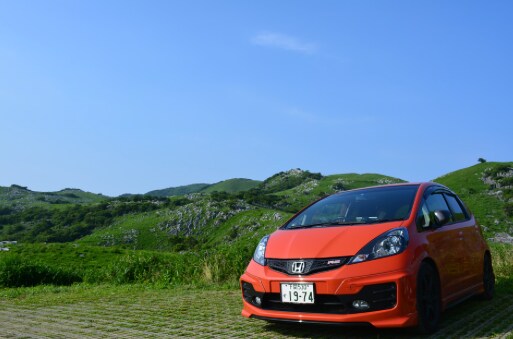 So, Should I Lease or Buy?
There really is no set rule that determines if it's always better to buy or lease a car. It really all depends on your personal financial standing and ultimately how you will use the car. These two important matters to consider are what will help you make that decision. However, with any decision, there are both positives and negatives for both to help you make the decision.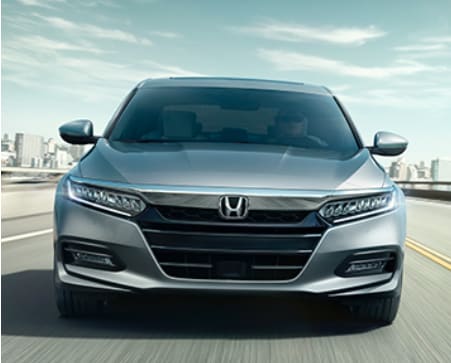 Why Lease a Honda?
Lower Monthly Payments: When you lease a car, as mentioned above, you're only paying the value of what the car is estimated to be worth once the lease is over. With that said, that means that you'll have lower monthly payments when paying for a lease instead of paying off a brand new car that was bought.
Sport a Stylish Ride: Even though lower payments is a good argument, always being in style is another compelling argument in favor of leasing. When you lease a car, you really only have that car for about two to three years and then you get a brand new one. That means you will always have the newest and latest models of cars very often which is not a bad deal after all.
No Huge Down Payment: Another great money benefit when leasing a car is the fact that you won't have to put down a huge down payment because you're not buying the car basically just borrowing it. Some dealerships even go as far as requesting no down payment at all!
Less Maintenance: When it comes to maintenance with respect to leasing, it's another area where you will save money. Since leases only last about two-three years and major car problems usually only result after year five, the chances of having to spend money on a huge problem are slim-to-none. This is extremely beneficial due to the fact that car maintenance is super expensive no matter what brand or model of car you have.
Save on Taxes: The last big money benefit would be saving money on taxes. Since you're only paying the amount of what the car will be worth after the lease you're actually also only being taxed on that amount. What's more, is that you don't have to pay it in a lump sum, but rather spread out over all of your lease payments.
Good Credit: Finally, as if it couldn't get any better, leasing does wonders for your credit score. Since you're paying off the to borrow the car, basically like you're renting it, your credit will show that. That means that if you ever need your credit to be checked for another large or important purchase and you leased a car rather than buying it, your credit will be in much better shape.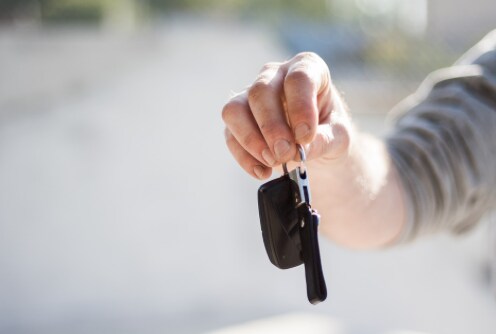 On the flip side of things, many people prefer to buy their cars because their economic situation allows them or because they just don't want to keep switching cars every few years. Even though leasing a car can save you tons of money, sometimes buying a car is the smarter option. When buying a car, the payments you will be making are on the outstanding loan that you have. With each payment you make, you are successfully building up your equity which is something very important.
As New Cars puts it, "Equity is ownership." That means that once you're done paying the loan off, you will have a car of your very own, whereas when you lease a car, all you end up with at the end of the lease are payment slips. Furthermore, once the loan is up you will always have that car with the added bonus of having no more car payments to make. In a lease, once it's up you will have to lease another and continue making car payments. There is also the mileage limit problem; you really can never know how much you will actually drive so setting a limit on mileage is risky. If you need more miles than the standard 10,000-15,000 miles, then you can purchase them. However, if you exceed your allotted miles, they quickly add up. If you buy your car you don't need to be afraid of exceeding miles or even having to watch out for what is known as. "normal wear and tear." In a lease, this is very specifically defined and if they find something that falls outside of these lines, you better be ready for the penalty.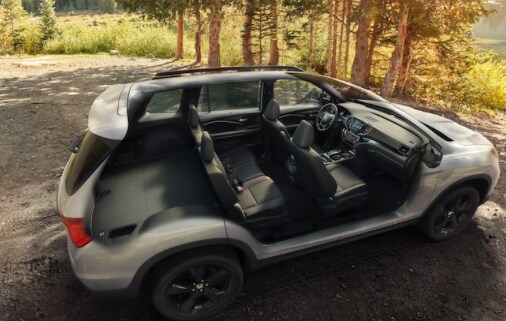 As you can see, there are two sides to the story and both have positives and negatives. There is no right or wrong; the decision of whether to buy or lease solely depends on your life, daily routine and the uses that you will have for your car. If you're not someone who will be driving a lot or needs to build up your credit but can't buy a car, you should lease a Honda vehicle with Saccucci Honda!
Financing a New Honda
If you decide that leasing a Honda vehicle isn't the right choice for you and you would rather buy, that's perfectly okay! Knowing the type of car you want and even choosing it are the easiest and most fun steps of the entire process. What comes next is the hard part; paying for the car. When it comes to money, one can never be too careful, especially when you're making an investment like paying for a car. Luckily, at Saccucci Honda, there is no need to stress about this important, yet hard step. Whether you're buying or leasing a Honda vehicle our financial services are here to help each and every customer. Honda Financial Services knows that every customer is looking for affordable rates, flexible terms, and peace-of-mind protection; and that is exactly why they offer all three! And just to make the deal a little bit sweeter they include a few more additions like competitive financing to make sure their customers are happy.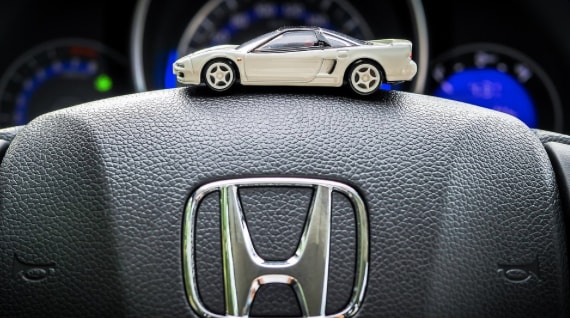 When choosing to purchase a Honda vehicle, you're choosing to make an investment. That being said, you want to make sure you're making the right investment so every penny you spend will pay off. Saccucci Honda understands and knows this, that's why they also offer Honda Care in order to further protect your investment. Coverage such as GAP (Guaranteed Asset Protection), protects you and your investment against theft or total loss with the possibility of waiving the difference between how much you still have to pay off, and what your car insurance covers. The best part about this type of coverage is that it's incredibly easy to purchase. If you're buying your Honda vehicle and you're choosing to finance, all you have to do is include it in your monthly car payments and just like that you're good to go.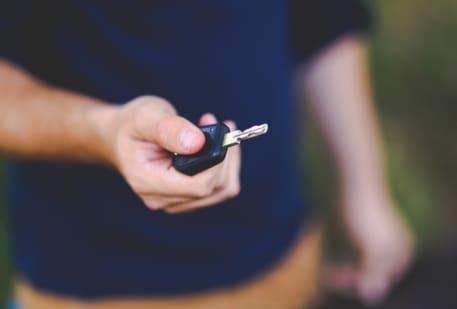 Financing with Saccucci Honda goes beyond the great prices, deals, and investment protection they can offer you. Financing a new Honda vehicle means working with a financial service team that truly wants to help you secure an investment the easiest and least stressful way possible. No matter your financial situation, we are determined to help every customer finance their Honda vehicle. Applying is extremely easy; start your application to finance with Saccucci Honda online and contact us if you have any questions! We will work with you to make your dreams of owning your Honda vehicle come true.
How Does My Credit Score Factor In?
Credit is gold, and without it, making big investments in our time and age is increasingly difficult. This is where the Saccucci Honda finance center comes into play as you make important financial decisions regarding your Honda purchase. We are determined to work with everyone no matter their credit. We don't solely focus on our numbers, but take into account that each person has a unique situation and their credit may not be what they would like it to be. While many may turn you down based on this critical measure, Saccucci Honda doesn't take the easy way out; we stick to it until we find the perfect financing solution. We believe that people shouldn't have their car buying dreams swept away just because of a bad or non-existent credit score. We try and make life easier for all of our customers so that you have one less problem to worry about. That's only a piece of what makes Saccucci Honda the best Honda dealer in RI! Contact our financial service center today to talk to our professionals about credit score and any financing questions you may have. We're here to help you finance your brand new Honda.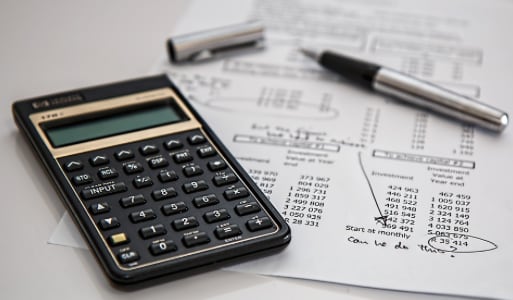 Lease a Honda at Saccucci Honda in Middletown, Rhode Island!
No matter how you choose to finance your Honda, Saccucci Honda is here to help provide the best financing options available! The number one priority of our finance center is to ensure you drive off our lot in the Honda of your dreams, all the while paying the best rate. Whether you decide to buy or lease, both options are perfectly suitable, but which you choose will depend on your auto needs and personal financial situation. If you choose to lease a Honda vehicle, you can be sure that you are getting the very best service from Saccucci Honda from the day you drive off to years following. Not to mention, GAP Insurance is included in all leases at Saccucci whether we go through Honda or a U.S. bank. Low APR financing is also typically available. So come on down to your premier Rhode Island Honda dealer at Saccucci Honda and let's work together to find you your next Honda vehicle! After all, we do have the best Honda lease deals in RI!
Sources: Honda Financial Services, U.S. Car News, Autotrader, New Cars