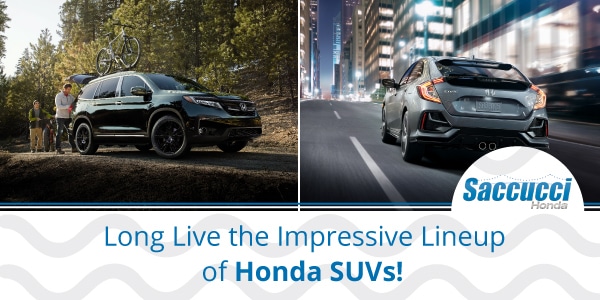 Summer is here and with it is the start of family vacations and fun in the sun. When you think about packing up the car and heading on a vacation or trip, you rarely think of driving a small Sedan. Instead, you envision a compact SUV packed sky high with duffle bags and beach necessities. SUVs are cars built with consumers' driving comfort and experience in mind, in particular, the impressive lineup of Honda SUVs. Not to mention, the Honda CR-V and Honda Pilot were both rated "top safety pick" from the IIHS! So, let's open our trunk and pack in all of the reasons why a 2019 Honda SUV is a great option for you!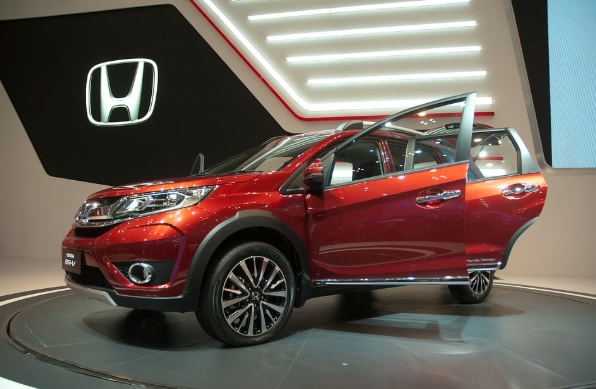 What's the Difference Between a Honda SUV and a Sedan?
As previously mentioned, SUVs and Sedans differ greatly; not just in appearance but in functionality as well. For one thing, Honda SUVs allow far more seating than Sedans. Typically, a Sedan can seat up to four or five people, whereas an SUV can seat up to seven people or more. That alone is already a huge benefit, especially when you're planning on taking a family vacation or driving a long distance. More seating means there is more cargo room for passengers to spread out and get comfortable during the drive.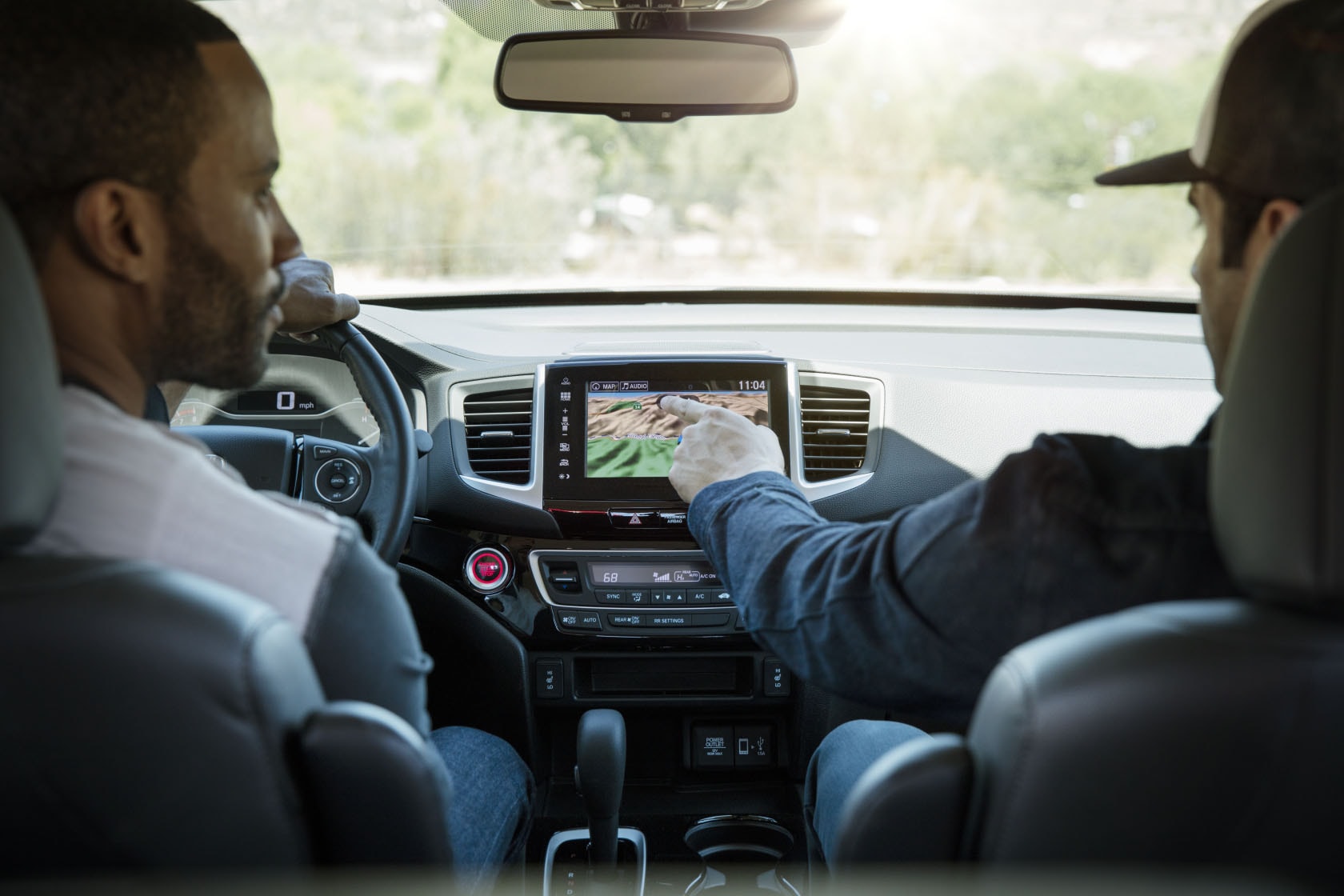 Buckle Up For the Quality Performance Honda SUVs Have to Offer
That leads us into our next point; the lineup of 2019 Honda SUVs offer a quality ride on all terrain that Sedans just can't beat. Their power and turbocharged engine result in more vehicle strength and fuel efficiency. If you love adventure and never know what kind of roads you will encounter, a Honda SUV is the vehicle for you. Compact Honda SUVs like the 2019 Honda CR-V and New 2019 Honda Passport are made for rough off-road driving and difficult roads.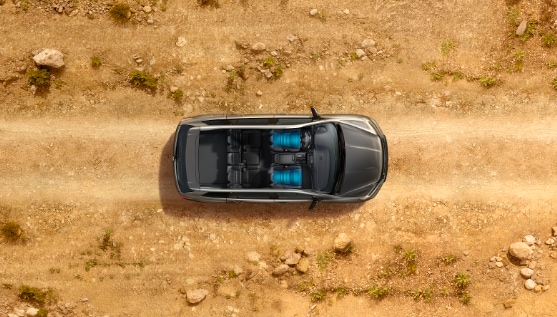 High ground clearance also allows you to worry less about damaging the undercarriage of your Honda vehicle. Last but not least, the differences in parking facility are a big deal for many people. Many will say that parking in a Sedan is a lot easier because there is less car to park; however, that idea of learning something difficult first makes learning something simple a lot easier couldn't be truer. If you learn how to drive and park in an SUV, the minute you drive a Sedan parking will be a breeze!
Why Are SUVs So Popular?
All across America, it seems that people are trading their small Sedans and purchasing larger cars causing large companies like Ford, Chevrolet, and many other car companies to surprisingly discontinue many of their Sedan models and shift to only selling SUVs. But why the sudden change? Bloomberg suggests that it's mostly due to the fact that most Americans are now engaging in a lot more outdoor activities such as rock climbing, hiking, kayaking and much more. According to Bloomberg, " [...] almost half of U.S. residents over the age of six—some 144 million people—are now involved with some outdoor endeavor."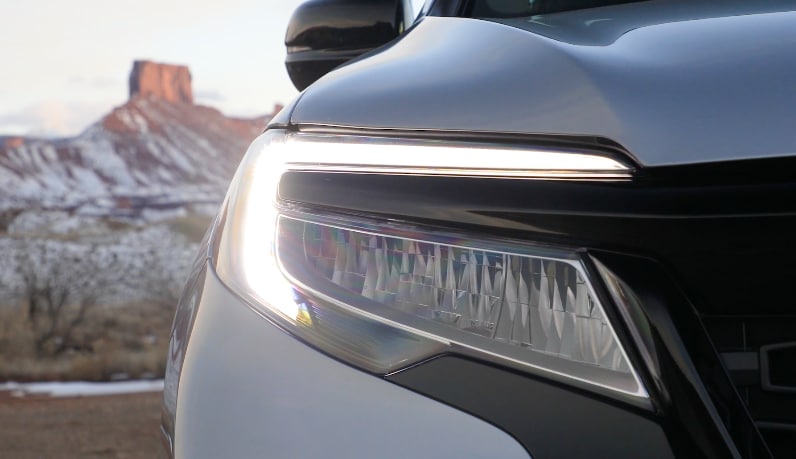 But they're not looking for the bulky SUVs that have no purpose but to frustrate. Instead, they're looking for the smart SUVs that have great, customizable compartments and are spacious on the inside but aren't complete giants on the outside. Their activities don't require an enormous amount of car space for transportation, but they require more room than a Sedan can provide them. When speaking in terms of U.S. sales, Bloomberg shares that SUVs and crossovers made up 45% of U.S. sales. But the desire to purchase SUVs is far greater than simply taking up an adventurous and outdoorsy sport. In fact, traveling is only one of the reasons people are trading Sedans to SUVs.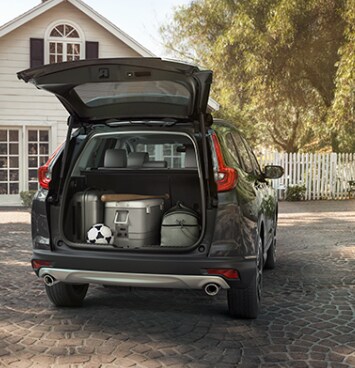 SUVs Are Family Oriented
As different seasons roll around, each calls for a different type of family travel and quality time. With summer here, families will be vacationing in beautiful New England and hitting the several tourist attractions in Newport, Rhode Island from beaches to cliff walks, shopping, and visiting the Newport mansions!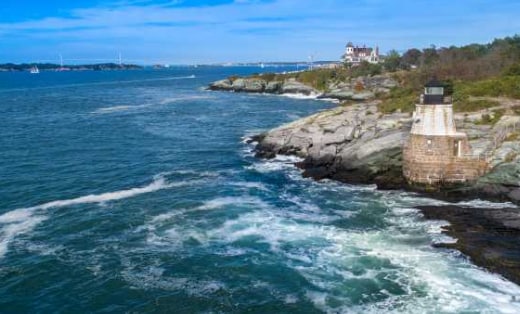 Photo Credit: Discover Newport
The "family car" has always been the stereotype for SUVs, however, car companies have changed that view. Long gone are the days that SUVs are only manufactured with a family-focused purpose, but rather their performance and durability with evolved technology and smarter.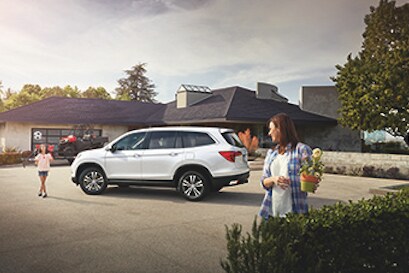 As Edmunds suggests, compact SUVs are now made for families that live in busy cities but still want to be able to easily park throughout the city as they would in a Sedan. Voted by Edmunds as one of the best small family SUVs of 2019 and awarded Best SUV Brand for 2019 by U.S. News & World Report, the mighty Honda CR-V is compact, but still provides that incredible comfort throughout the drive. To add to this amazing car's list of benefits is the large cargo space of about 76 cubic feet, which is the largest of any SUV, all without compromising on passenger space and comfort. Topped with Honda's amazing safety features such as automatic emergency braking, lane keeping assist, adaptive cruise control and much more, it is very easy on gas making the family vacation all the more enjoyable and easy on the wallet.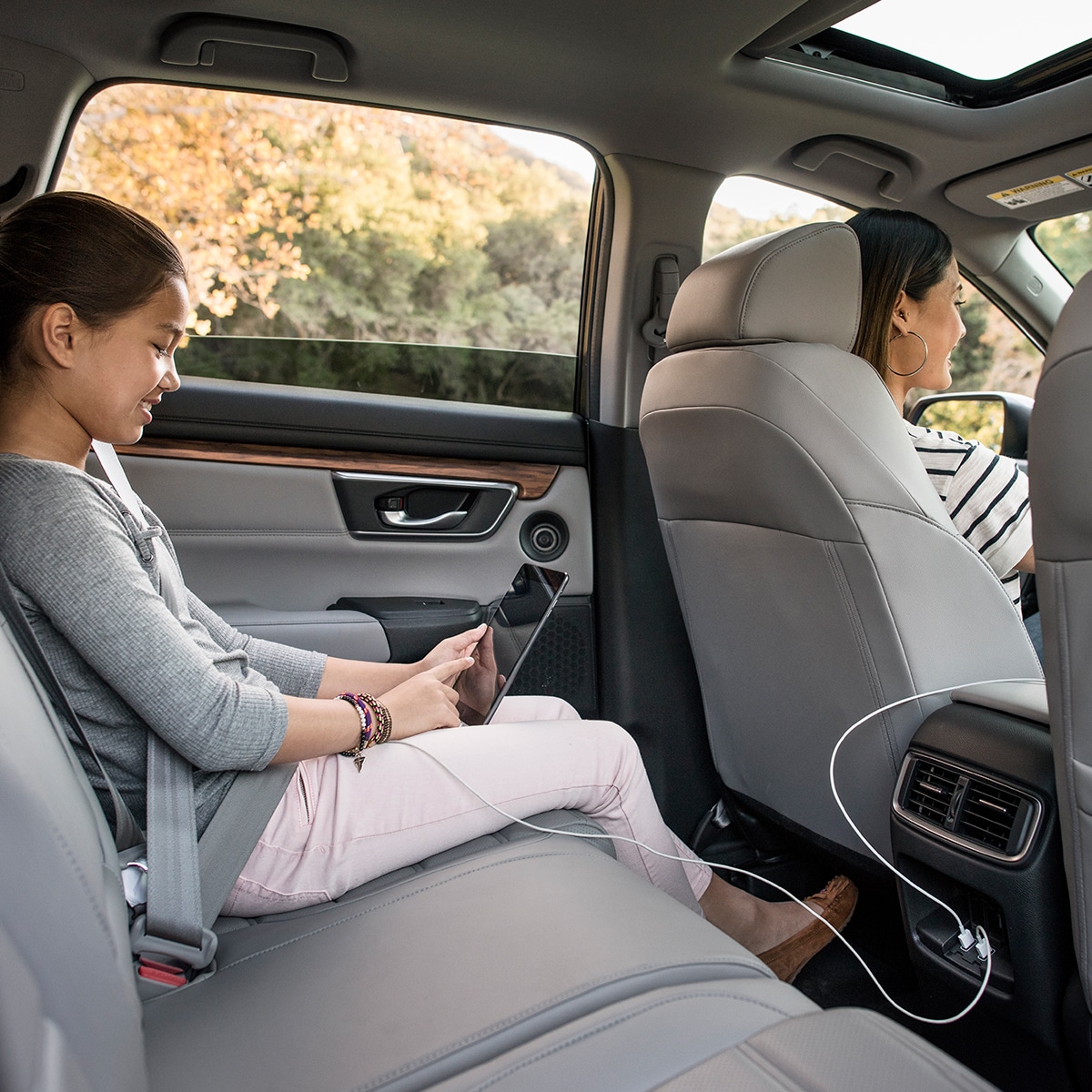 SUVs Are Great for Road Trips and Traveling!
Road tripping is less of a hassle when you have a comfortable Honda SUV to ride in. Drivers and passengers have ample leg space and a lot more amenities to keep occupied throughout the drive. In the past, many did not want to travel or even own SUVs because of the high cost to maintain them. Today, the cost of maintaining an SUV is not nearly as expensive. The new SUV models get much more miles per gallon than they used to, in turn, eliminating the high cost of gas. According to Motor Trend, the Honda CR-V is ranked among the top 15 best SUVs for your summer road trip.
SUVs Are Spacious for a More Comfortable Ride!
Having an ample amount of cargo space, seating, and extras like a moonroof are all factors that set Honda SUVs apart.The Honda SUV cargo space ranges by model, but the 2019 Honda CR-V offers the most interior cargo space at 75.8 cubic feet and seats up to five.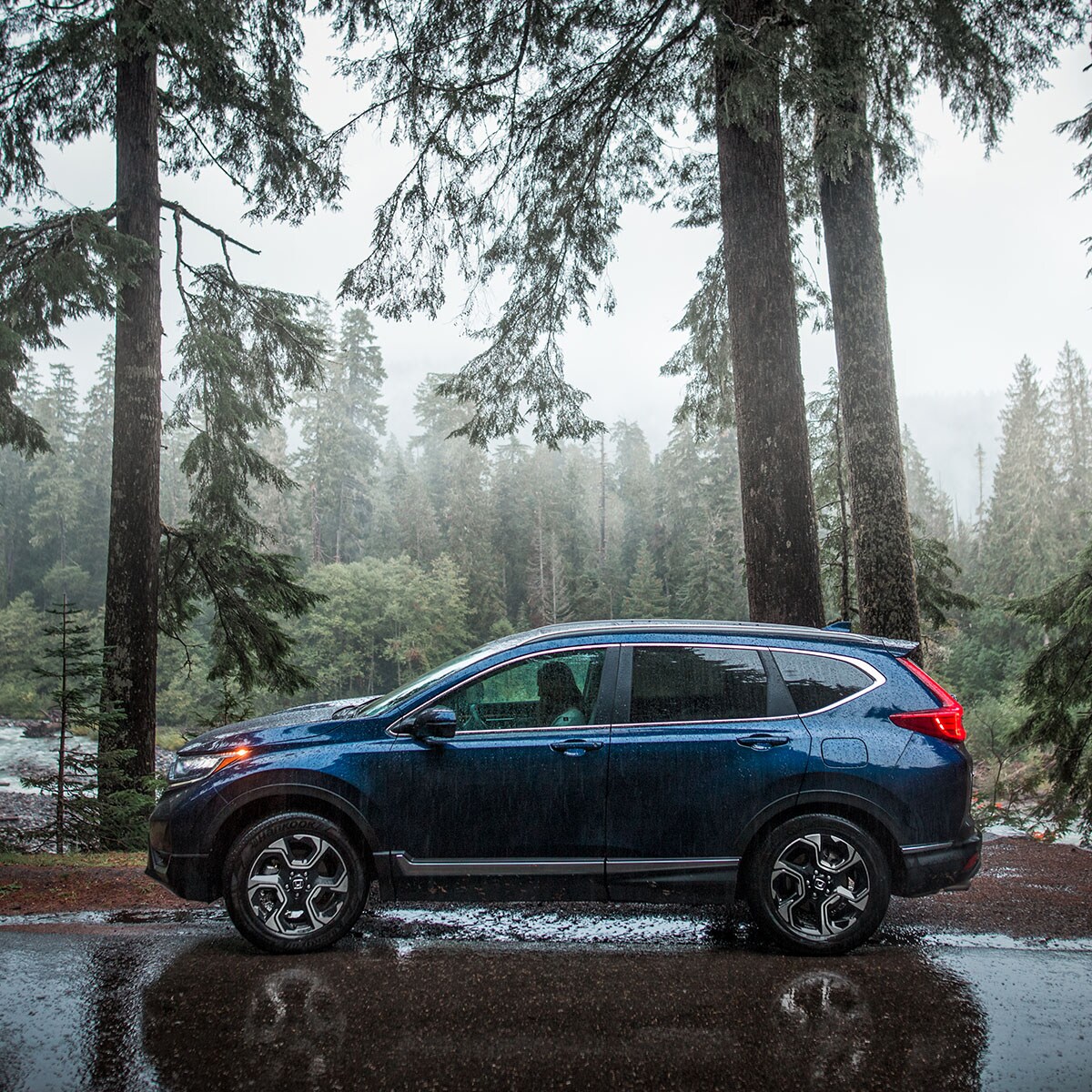 The 2019 Honda Passport is right up there with the CR-V, giving its drivers and passengers ample cargo space with the added bonus of a secret compartment and incredibly spacious back seats for extreme comfort. Backseat space is incredibly important when going on a long distance drive, especially with the kiddos. With the spacious back seats the 2019 Honda SUV lineup of vehicles provide, there are less stops at rest areas to stretch those legs. Maybe you need a Honda SUV to navigate the day to day hustle and bustle of cabbing the kids to lacrosse, soccer, or gymnastics? Rest assured, all of the sport's gear will fit comfortably in the back of your spacious Honda CR-V.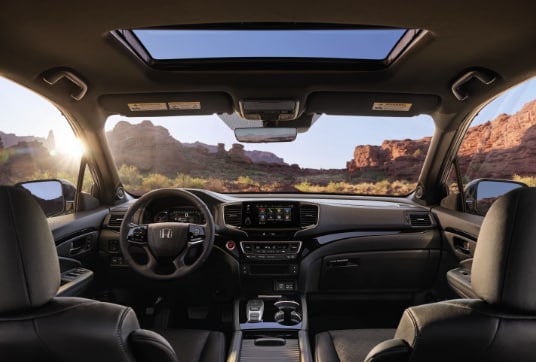 SUVs are Deemed as Cool and Sporty
Now, more than ever, SUVs are deemed as cool and sporty cars to drive instead of the sports edition Sedans we are so used to. As Auto Trader puts it, "[...] you no longer have to buy a performance car to get … performance. [...] buying an SUV no longer means you're giving up anything in terms of driving excitement and performance." The bells and whistles in our modern day SUVs are so much nicer and sportier than before causing consumers to be just as attracted to these fabulous cars. You're no longer giving up the cool and smooth ride of a sports car because SUVs provide the same feeling. If you're looking for a rugged mid size Honda SUV, be sure to check out the sporty 2019 Honda Passport.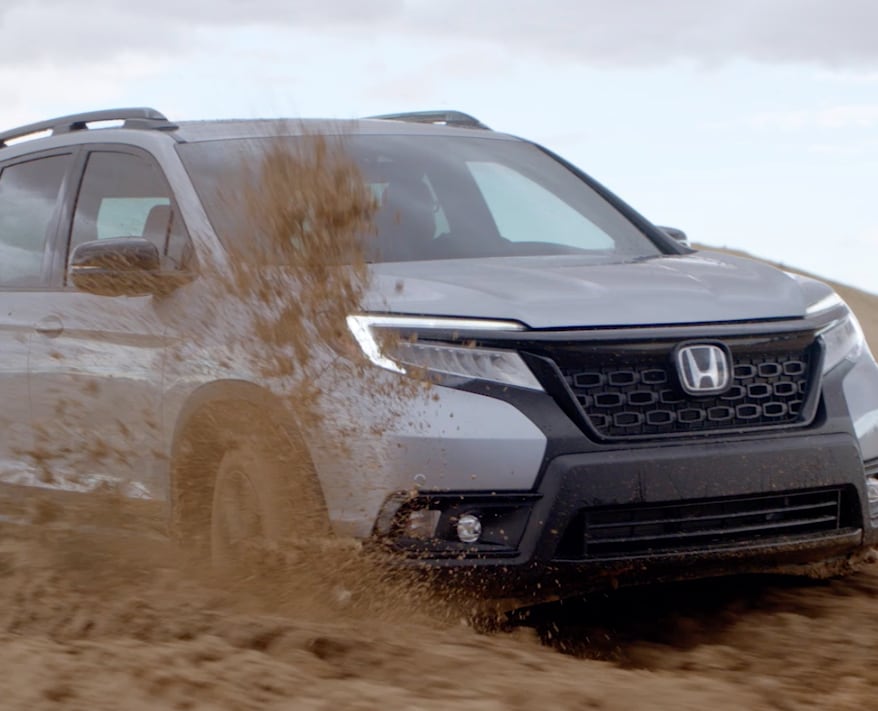 SUVs are Fuel Efficient
That's right! SUVs are exceptional in fuel efficiency and improving your gas mileage, in fact, several Honda models make that list. Among the most fuel efficient SUVs is the Honda HR-V according to Consumer Reports. It has an overall MPG of 29, city MPG of 20, and highway MPG of 39. The Honda CR-V was ranked the most fuel-efficient compact crossover SUV according to Car and Driver. It gets up to 28 city and 34 highway MPG with its 1.5 litre engine and top-level all wheel drive powertrain. There is no other SUV in its class that ranks higher in fuel economy ratings! Does that convince you enough to consider driving off in a fuel efficient Honda SUV?
SUVs are Considered the Safest Category of Vehicles
No matter what car you drive, safety is always a priority because even the smallest safety features can save your life. When it comes to choosing a safe car, people are now choosing SUVs because they are the smarter choice. There's no denying the obvious fact that an SUV will come out of a car accident far less damaged than a smaller Sedan. Advances in the technological features have set the bar for safety in Honda SUVs and several other manufacturers. For example, all Honda SUVs are equipped with standard safety features that comprise of automatic emergency braking and lane keeping assist so you don't migrate into an unwanted lane. In order to rank car's safety, they are now put through numerous crash tests to evaluate their performance. Only after these rigorous tests can The Insurance Institute for Highway Safety (IIHS) declare which are the safest SUV models for the year. According to Business Insider, "To earn 'top safety pick +,' a vehicle must perform well in a variety of crash tests. The vehicle must receive a 'good' rating in tests related to its front, side, roof, and head restraints, an 'advanced' or 'superior' rating for front crash prevention and a 'good' rating for its headlights." In other words, it's very hard to make this IIHS list, however, a couple of Hondas received a Honda SUV safety rating in the "top safety pick +" category. The Honda CR-V and the Honda Pilot made this cut, meaning they are extremely safe cars to drive and likely protect you the most during a car crash.
Once You Choose an SUV You'll Never Go Back to a Regular Car!
From performance to reliability, there is no doubt that the SUV is outperforming every other category. Their extra capability and technology features provide consumers the peace of mind of a vehicle that will last for years to come. Not to mention, SUVs are better in winter weather, something us New Englanders know about all too well! SUVs deliver in all facets of the ideal driving machine and provide more security than other smaller models.
Take Your Pick of Honda SUVs with the Best Safety Rating
Deciding which Honda SUV model is the best option for Rhode Island or Massachusetts terrain is really a personal choice, but in totality they are all incredibly safe cars. And just to make things easier for you, here at Saccucci, we have the entire family of Honda SUVs available including the HR-V, CR-V, Passport, Ridgeline, and more!
If you're looking for a little extra space, the 2019 Honda Pilot is the way to go. The Honda CR-V is the more compact version of the Pilot with the Pilot being a bit bigger than the CR-V. Both are extremely efficient cars and which you decide to purchase just depends on your auto needs. Both the Honda CR-V and Pilot are sensible SUVs, meaning they are the type of SUV you would want to get to ensure traveling comfort and day to day function. The Honda Pilot is bigger than the CR-V in many ways, one of which being the number of passengers it can seat. The Pilot can seat seven or even eight people while the CR-V can seat five comfortably. When it comes down to the technology in both of these vehicles, they are extremely similar because they are from the same brand. Both come with the standard Honda Sensing safety technology that aids in keeping drivers and passengers safer for a more enjoyable ride.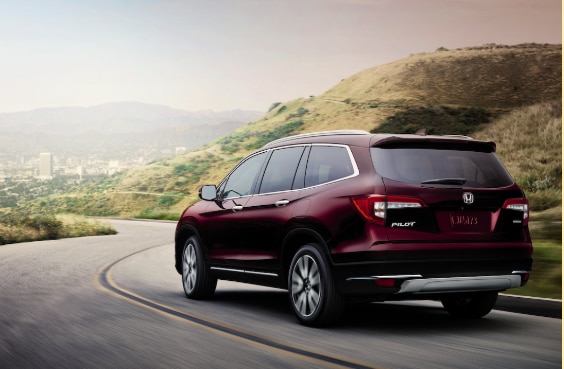 Now if you're thinking about driving away in a new 2019 Honda Passport, you would also be making a great choice! The Honda Passport is simply a more compact version of the Honda Pilot with one less row of seating, less in length, and higher ground clearance. However, even though it is a compact Honda SUV, it is still incredibly spacious in regard to leg room and ample cargo space. The higher ground clearance in the Honda Passport compared to the Honda Pilot, makes it better equipped to tackle any rough roads you may encounter on your travels with ease. This rugged SUV is perfect for hooking a trailer full of off-roading toys and head out to the middle of nowhere and have some outdoor fun.
Ranked #7 in Subcompact SUVs according to US News & World Report, the 2019 Honda HR-V is just a bit more compact than the CR-V, but still allows for a spacious and comfortable ride. This small, but mighty SUV allows for ample cargo space with a backseat that can be configured to make the transportation of tall objects a lot easier. The Honda HR-V is the perfect practical vehicle for the smaller family that likes to travel but still needs a comfortable and spacious car that will allow them to pack all of their things into their trunk without compromising on passenger cabin space. Its fuel economy makes it less of a burden on your wallet and its sporty personality and look make it all the more appealing.
On the other hand, if you're looking for a car that's fit for a bit more heavy-duty lifting, then the 2019 Honda Ridgeline pickup truck is the perfect ride for you. This hefty Honda truck offers one of the biggest cabins in Honda pickup trucks. Much like our other SUVs, the Honda Ridgeline's towing capacity ranges from 3,500 to 5,000 pounds. There is very little that this Honda truck can't carry for you as it's built for hauling heavy equipment. And with its Intelligent Traction Management System that offers different driving modes for normal, snowy, muddy, or sandy roads, you can load up our gear and drive anywhere without a care in the world. So if you're looking to drive with confidence, check out the 2019 Honda Ridgeline configurations, ranked #1 in Compact Pickup Trucks by U.S. News & World Report. We have over 20 new 2019 Honda Ridgelines in stock at Saccucci Honda!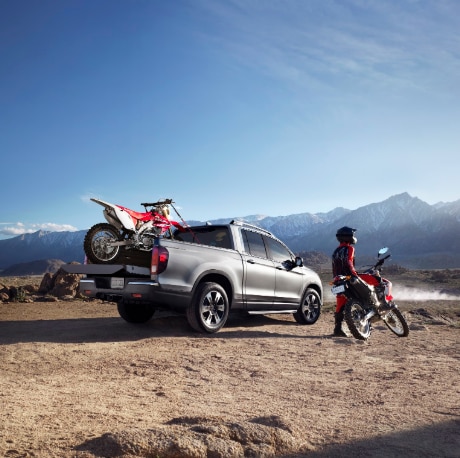 Browse Our Large Selection of Honda SUVs at Saccucci Honda in Middletown, RI!
No matter what vehicle you're in the market for, hopefully a 2019 Honda SUV after this convincing argument, Saccucci Honda has just what you're looking for! Browse our wide selection of over 100 Honda SUVs and over 20 Honda pickup trucks available. Maybe you want a vehicle you can show off in style and performance? Be sure to check out the 2019 new Honda Passport or Honda CR-V, both renowned for their stylish appearance. Honda has developed their vehicles tremendously in order to be the perfect car for consumer needs. With new and improved technology, you can drive safely and know that you and your family own a "top safety pick +" Honda SUV. So, come on down and visit Saccucci Honda, the best RI Honda dealer!
Sources: Honda.com, Automobiles.honda.com, US News & World Report, Kelley Blue Book, Edmunds, Top Differences, Media.gm.com, Auto Trader, Business Insider, Cars.UsNews.com, Bloomberg, Boston.com, Consumer Guide, Motor Trend, Car and Driver