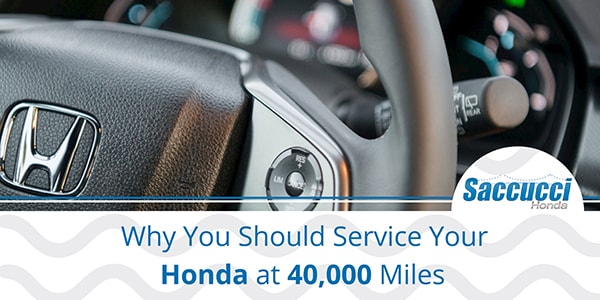 Out of all of the daily challenges or unexpected twists that come our way, one thing that remains consistent is our cars. If you stop to think about it, our cars go through so much over the years carrying us through rain, snow, and any other crazy New England weather conditions. Yet, even knowing this, most of us forget that we still have to keep up with routine maintenance schedule repairs when necessary. This is especially true once your Honda exceeds the 40,000 mile mark. It's important that you take proper care of your car once it reaches this milestone. Not to worry, we will walk you through exactly what types of things you should look out for and why you should service your Honda at 40,000 miles.
What Type of Service Should You Get on Your Honda at 40,000 Miles?
At 40K miles, the question isn't when you should take your car in for maintenance but what you should have done for 40,000-mile service. This can be a bit tricky since not every Honda model is the same and the services needed may differ based on the condition of the vehicle. However, with the Honda maintenance schedule, you can select the year and model of your Honda and get specific recommendations as to what maintenance your Honda needs.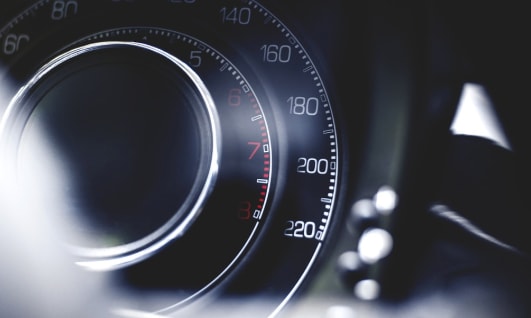 Still, there are a few things that, no matter the year and model, every vehicle should have checked at the 40,000-mile service mark.
1. Check Engine Oil & Coolant
These are two important fluids that you never want to run out of. They are what keep your engine healthy and functioning properly. At 40,000 miles these fluids need to be checked and refilled more than ever.
2. Check Tire Inflation, Condition & Rotate Them!
Your tires are what keep you on the road and get you to where you need. If they're not properly inflated or balanced that can cause more damage than you know. When it comes to your tires it's better to be safe than sorry.
3. Check Your Brakes
These include your front, rear, parking brake, and even the parking hoses and ABS (Antilock Braking System). Barkes are an element in a vehicle that must be functioning in tip-top shape. Driving without properly functioning brakes is not a risk you want to take, and at 40,000 miles your brakes have undergone a lot of stress.
4. Check ALL Fluids
Your engine oil and coolant aren't the only fluids that need to be refilled at 40,000 miles. True, all liquids must be consistently checked and refilled, however, at 40,000 miles your car has done a lot of work. Which is why all fluids must be checked and refilled at a 40,000-mile service as well.
5. Check Exhaust System
Without your exhaust system, you'd be in a world of trouble. This piece of the automobile puzzle helps remove any and all toxic fumes and gases away from your car. If it isn't functioning properly these gases will remain in your vehicle and can cause harm.
6. Inspect Fuel Lines & Connections
It is important to check the fuel lines to ensure there are no leaks. In the event that there are visible leaks, you may need to replace a fuel hose.
Although this list may seem daunting and endless, Honda Motor Company has a handy Honda mile maintenance schedule that can help determine exactly what service your Honda make and model needs. This short, but informational document provides a list of items that should be serviced at specific miles and times in order to keep your Honda working like new. It even offers you a maintenance record so that after each scheduled service you, and our certified service department, can keep track of what you've had serviced in your Honda.
What Should I Service on My Honda CR-V at 40,000 Miles?
If you own a Honda CR-V, it is best to review your maintenance interval schedule in the owner's manual. Once you've exceeded 40,000 miles, you should inspect your steering rack and linkage. The steering rack is connected to your steering wheel enabling it to turn. In addition to this routine Honda CR-V service, checking the exhaust system for any leaks is recommended to ensure the pipes, muffler, and catalytic converter are all working properly.
What Are the Recommended Service Intervals for My Honda HR-V?
Maybe you drive a Honda HR-V? It's best to check the cabin air filter as it often needs replacement every 30,000 miles. If there is an unusual odor coming from your Honda's vents or it looks dirty and clogged, it may be time to replace it. You should also be sure to flush or replace the engine coolant to drain out any old coolant so you HR-V continues to run in mint condition!
If you have additional questions about your Honda CR-V or Honda HR-V maintenance schedule, be sure to check out the maintenance minder schedule tool on the Honda website. Maybe you drive a different Honda model? The maintenance minder tool enables you to browse the service schedule for any Honda vehicle.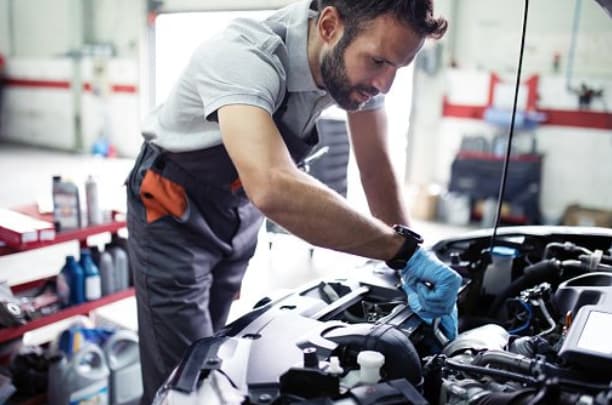 What Happens If You Go 40,000 Miles Without An Oil Change?
This is most definitely NOT something you should do! The 40,000-mile mark is not the first time you should be changing your oil. To be quite frank, your car would most likely not make it that long without an oil change! Engine oil is what keeps the engine protected from our daily use. Without this fluid, you're subjecting your Honda vehicle to costly damage. In an effort to avoid this, please do not wait until you exceed 40,000 miles to change your oil.
While there are those that wait too long for an oil change, there are also those that wait too little. It's long been hammered into our brains by our father's that we should change our oil every 3,000 miles. According to The New York Times, this isn't entirely true due to the upgrades in oil chemistry and engine technology that have prevailed through the years.In actuality, it is now suggested that we perform an oil change every 7,500 miles and even every 10,000 miles depending on the vehicle. For Hondas specifically, the recommended time between oil changes varies by model so it is best to refer to your owner's manual for details on service intervals. In fact, it is wise to refer to your handy-dandy owner's manual no matter what vehicle you drive. This booklet will never steer you wrong and will give you very specific information regarding your specific make and model.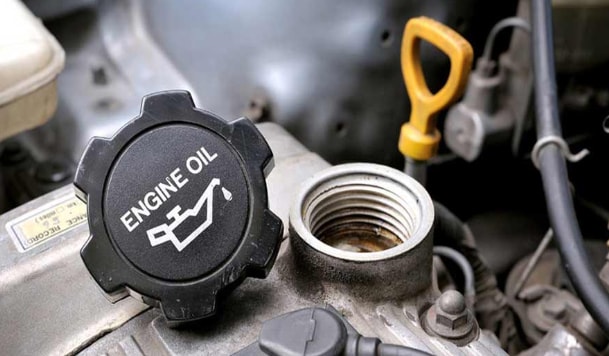 How Much Does Vehicle Service Cost at 40,000 Miles?
This is not as straightforward an estimation as many may think. Cost of labor and parts greatly vary by the type of vehicle being serviced, how long it will take to service, and the parts needed to complete the service. However, a 40,000-mile service cost can range from about $53 to $94 and higher. Depending on where you go to service your Honda, hopefully Saccucci Honda, you can always get in contact with the service center and ask them for more detailed information. Here at Saccucci Honda, our certified service department is always thrilled to answer any service questions you may have or get your vehicle scheduled for routine maintenance. Our number one priority is to keep your Honda vehicle in pristine condition all the while providing the quality service you deserve!
When Should I Get My Honda Serviced
The Saccucci Honda service department is only a call or click away if you ever need emergency service or want expert advice on routine maintenance. If a pesky light pops up on your dashboard or you just need a routine oil change, don't hesitate to give us a call and schedule service. Oh and if you hit that 40,000-mile mark, we urge you to come in more than ever! Your car deserves the best care by certified technicians and we are definitely up for the job.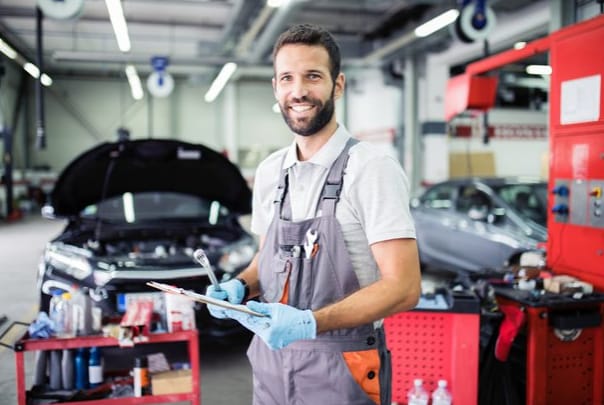 Our certified auto experts are factory trained and certified to know the in's and out's of Honda vehicles. At 40,000 miles, your vehicle has done you a lot of service getting to and fro, so it's only fair that you give it the service it needs also! If you're looking for quality Honda vehicle service you can trust, visit to Saccucci Honda, the best honda dealer in RI!
Sources: Carsdirect.com, Cartalk.com, owners.honda.com, promufflerandbrake.com, New York Times