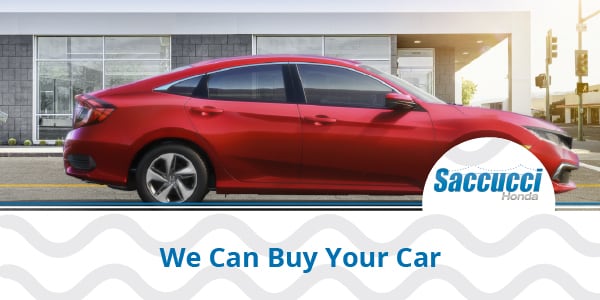 So you are asking yourself, wait, Saccucci Honda is Buying Cars NOW? The answer is yes!
The fair, honest, and efficient family-owned company
many rely on for a hassle-free car buying experience is also in the business of hassle-free car sales.
Saccucci Honda offers quick cash in a safe and simple process.
We will happily travel to appraise your car for free!
Our appraisal process includes a visual walkaround of your vehicle and we use vehicle appraisal software that compares actual vehicle sales data to ensure you are getting top dollar for your car.
The Saccucci Honda car buying program…
Read More