What Does Quality Certified Vehicle Service Look Like?
Servicing your Honda with a franchised Honda dealer is always the best option. Franchised Honda dealers employ certified Honda technicians who are required to complete countless hours of training each year, in classrooms, at the Honda training center, online, and hands-on dealership training. This training ensures they are educated in providing the quality certified vehicle service customers deserve. Honda vehicles contain many computer components which result in a highly sophisticated and technology friendly vehicle. As a result, Honda certified technicians must keep up with the latest technological advances on all Honda models...and there sure are quite a few! Servicing your vehicle at a franchised dealer also guarantees that your Honda is being repaired with the latest Honda tools and technology. New models and components require specialized tools and technology to make accurate diagnosis and repair should one be necessary.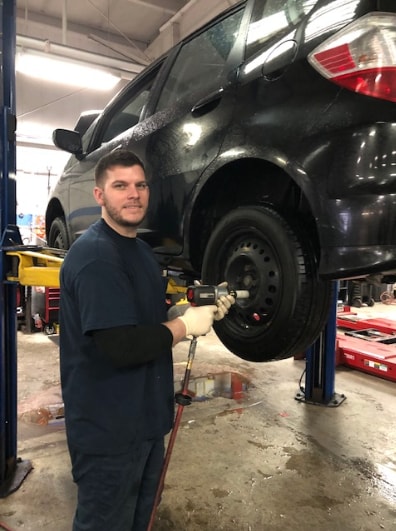 Here at Saccucci Honda, we welcome all vehicle brands whether it be a Honda, Acura, GMC, Ford, or any other make and model. Regular automotive shops may not have loyalty to the manufacturer and lack brand specific certifications, unlike dealerships. When you service your vehicle where you buy it, you can say hello to factory-trained technicians, manufacturer-backed warranties, and even a comfortable waiting room.
Why is Regular Routine Maintenance & Vehicle Service Important for Vehicle Longevity?
Keeping your Honda in tip-top condition will not only ensure an optimum driving experience, but it will also add to the vehicle resale value when you trade it in for a newer Honda or certified pre-owned vehicle. Many customers want to know that the pre-owned vehicle they are purchasing was well maintained. In that vein, taking care of the mechanical condition of your Honda by performing routine maintenance is key, in fact it's one of the most important things you can do for your vehicle. Routine service may include things like:
Changing your vehicle's oil regularly
Replacing worn-out parts
Adding fluids to the correct levels
Checking your battery to ensure it's not leaking
Replacing windshield wipers when they seem to get streaky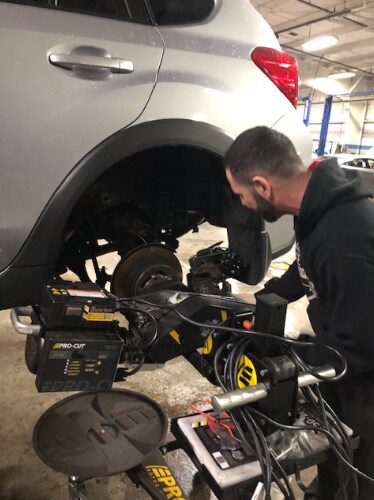 These are just a few of the many routine car maintenance procedures you should do regularly. More importantly, routine maintenance should be done by technicians that are certified to perform this service. Taking your car to an unskilled technician at any ole auto service shop could result in major issues or problems down the road, literally. Newer Hondas are equipped with Honda Maintenance Minder technology that will warn the driver when an oil change or other scheduled maintenance is due, making the service process almost seamless.
What Other Ways Can I Keep My Honda in Good Condition?
In addition to routine maintenance, the exterior and interior of your vehicle should be cleaned on a regular basis in order to maximize its value. This means cleaning the carpet, vinyl, fabric, and glass on a regular basis to keep your Honda's interior in good shape. The ResistAll product assists in keeping the optimum condition of the interior and exterior of your Honda. The outside of your car undergoes punishment from weather and road conditions – oxidation, sand abrasion, road salt, bird waste, and tree sap, just to name a few. ResistAll will help keep the finish of your vehicle easier to maintain while creating a durable shield against potential environmental damage. ResistAll interior protection acts as a shield, repelling harmful UV rays and conditioning your upholstery, dashboard, doors and other interior surfaces so that they look like they are in showroom condition. This protection can prevent permanent staining, fading, cracking, and discoloration throughout the interior of your vehicle. Of course, one of the easiest ways to keep the interior relatively clean is to not eat or smoke in your vehicle. No matter how hard you try, food usually results in crumbs or grease to clean up. Smoking can be damaging to your vehicle's resale value as smoking odor lingers.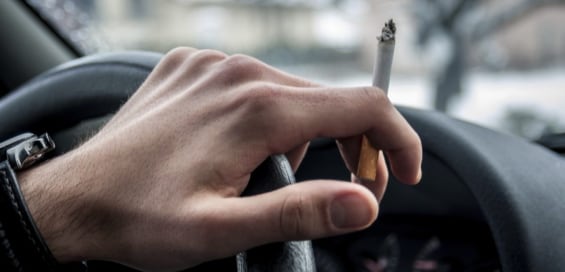 When you first purchase your Honda, you are introduced to your service advisor who will be your contact when you come in for a service appointment. Service should be convenient. At Saccucci, we will make any and all accommodations to make your service experience enjoyable. Since all services are not the same, the time it takes to complete the service will vary. If you choose to wait while your Honda is being serviced we provide a comfortable waiting area with iPads, tables, drinks, and snacks. Waiting with your children? We have a children's waiting area complete with iPads and movies to keep them occupied. If you choose to leave the premises, we have a shuttle vehicle to take you home or to work or if you have made prior arrangements we have loaner vehicles at the ready. But wait, did we mention we don't just service Hondas, but all makes and models?
What About Auto Collision Service?
Fender bender or worse? Look for a certified Honda Collision Center. Certified collision center technicians are required to complete ICar training every year and have access to the most advanced equipment to make sure your Honda, Acura, GMC, or any other vehicle make and model is repaired to look and drive like new!

When choosing a certified collision center, you can trust in the use of genuine Honda parts and the quality service you deserve. Using OEM Honda parts is the best way to ensure your vehicle operates safely and smoothly for years to come. Honda parts are specifically designed to last and tested to ensure functionality. Aftermarket or remanufactured products can harm a vehicle since the quality is often in question.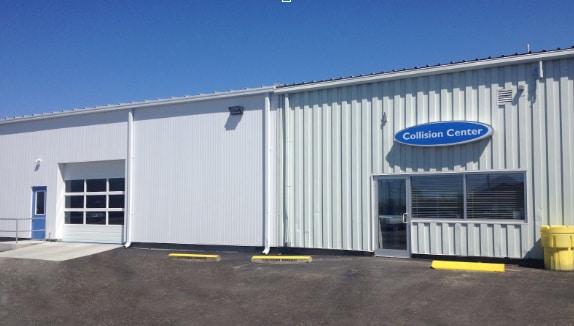 Are You Looking for Quality Auto Service You Can Trust?
If you're looking for reliable, quality Honda service, look no further than Saccucci Honda! When you service your vehicle with us, we include a multi-point inspection for all vehicles at no charge to you. Worried about what the winter potholes have done to your Honda? If requested, we will check your alignment at no charge. We want our customers to keep their Hondas in top shape for safe and reliable driving for many years to come and provide the best Honda genuine service in Rhode Island!
In the end, receiving the quality certified vehicle service you deserve should not cost a pretty penny or be a hassle. Servicing your vehicle regularly ensures that you not only keep your car safe but others around you on the road safe as well.