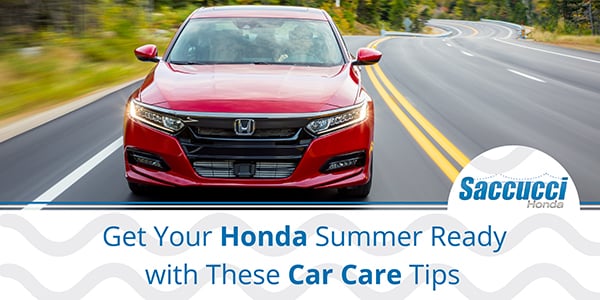 The long, gruesome winter months have finally subsided, and spring sunlight has arrived! With the warmer months ahead, comes the time to conduct some basic, but important, Honda auto maintenance to ensure your vehicle is in tip-top shape after the rough winter! Things like road salt and extreme temperatures can cause car corrosion and tire damage to your vehicle. In an effort to avoid these problems, let's dive into a few ways you can troubleshoot your vehicle's condition post winter.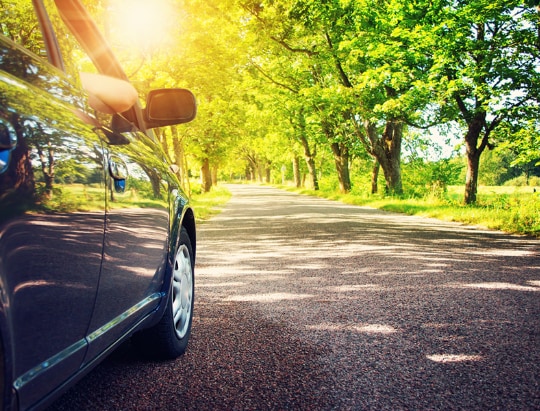 Say Goodbye to Those Winter Tires!
The best time to switch out your Honda winter tires is when the snow is gone and the cold temperatures have subsided. Changing your tires too prematurely could result in damage to the tires. Also, be sure to inspect your fair weather tires for things like inflation pressure and tire tread depth before you switch them! If you don't check your tires and they're worn or bald, you could run the risk of breaking down, and no one has time for that!
Even though you may think it isn't a big deal to switch out your Honda winter tires, it's actually very important. Winter tires are made especially for winter and the harsh conditions that come with the season. They're designed to better provide traction on the slippery, snow-filled roads so that your Honda doesn't slip and slide on the road. The most important feature of this design is the ability that these tires have to maintain a certain tire pressure even as the temperature drops. This prevents you from having to fill your tires throughout the winter.
These features are made for the winter season, and are not needed for the spring and summer. After a long winter, your winter tires need a break and should be changed out for all-season tires. All-season tires are not meant for extreme cold conditions, however, are perfect for spring and summer conditions. They provide your Honda with normal traction for clean spring roads as well as being designed for those dry, hot, and wet spring and summer days. Changing the tires in your Honda to suit the seasons will make for a more enjoyable ride that your Honda will thank you for!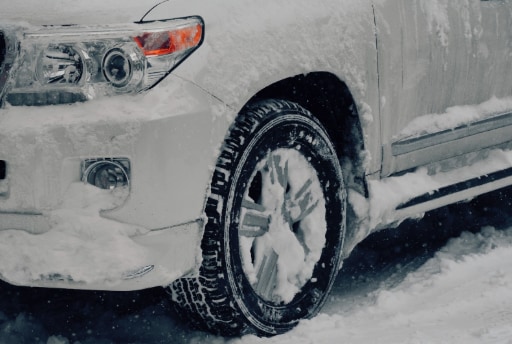 Detail the Interior and Exterior of Your Honda in Time for the Warm Weather!
After a winter of snow, slush, sand, and salt, the body of your Honda will also be in need of some love. Road salt triggers rust that can affect the mechanics of any vehicle and the undercarriage of your car has multiple areas that road salt can damage if left unmaintained. Plus, the unsightly dirt left behind after that last snowstorm simply needs to go! Fortunately, you can get a full wash, wax, and interior clean right here at Saccucci!
Detailing your car is extremely different than regular car washing, making it that much more important to do after the winter months. Car washing is generally done by machines, however, detailing is done manually by trained detailers like the certified Saccucci Honda service department team. When detailing, experts make sure to carefully restore and clean every inch of the outside of your vehicle from the windows all the way to the wheels. When it comes to the interior, our professionals take their time and use different techniques to leave the interior of your Honda clean and smelling fresh. So get that "new car" look inside and out, and cruise into summer looking sharp and squeaky clean!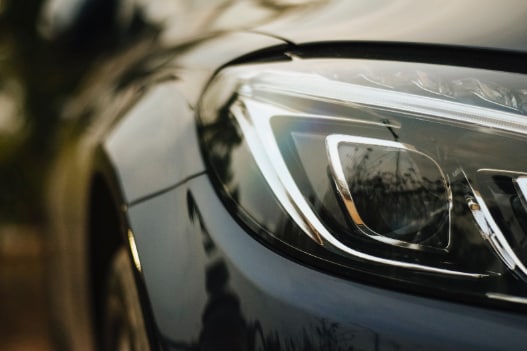 Check Your Honda's Air Conditioning!
An important, yet often forgotten spring maintenance tip is to check your Honda's air conditioning system. After not using your AC all winter long, it is vital to troubleshoot that it still works properly. You can do so in a few simple steps:
1. Press to turn on the air conditioning
2. Determine if there are any strange smells or weird noises. And if so, there may be an issue.
3. Adjust the temperature to determine if there is any reaction to the air flow like no air coming out, or the air not being cool enough.
How Do I Determine If I Need Car Air Conditioning Repair?
After troubleshooting the current condition of your vehicle's air conditioning, determine whether anything seems to be off. If there are any strange smells, the temperature of the air feels off, or you hear any noises, it's best to bring your Honda to an auto shop for repair.
A certified auto tech, like ours at Saccucci, can assess your vehicle and take a closer look for leaks, recharge refrigerant, or replace any components that may need repair.
Spring Showers Means It's Time To Replace Your Honda's Wipers!
That's right. With the summer months approaching, it's important to replace your Honda's windshield wipers. Icy winter conditions put your wipers into overdrive and can cause more damage than you can imagine. In fact, a typical good habit to get into is to replace your wipers every six months to a year. But, how do you know when to replace your Honda's windshield wipers? Once you begin seeing streaks or hearing squeaks, that time has come. Not only is windshield wiper maintenance important to drive safely, but it will enable better visibility, which is the utmost priority when driving.
Check Those Honda Car Fluids!
In addition to replacing your windshield wipers for the spring, you should also check under the hood of your Honda to see if anything there needs your attention. Often times we only think of checking the exterior of our cars, and forget that there is a whole other world underneath the hood. When checking under the hood of your Honda, inspect your windshield wiper fluid closely. If it needs filling, no problem! Purchasing and filling wiper fluid is as easy as 1,2,3! It's even easier if you're purchasing Honda brand fluids.
A few other important fluids to check under the hood of your Honda are power steering fluid, coolant, and engine oil. You certainly don't want to run out of power steering fluid! Running out of this liquid will make steering your vehicle much harder than it needs to be. While running out of power steering fluid won't keep you from being able to drive your Honda, it could cause bigger, more expensive damage down the road. Be sure to check if your power steering fluid is low. This can be easily done by listening to the sounds that your car is making and paying close attention to any funky noises. So, just sit back and listen as you're driving and if your Honda is whining or squealing as the wheels are turning down the road, then there's your sign!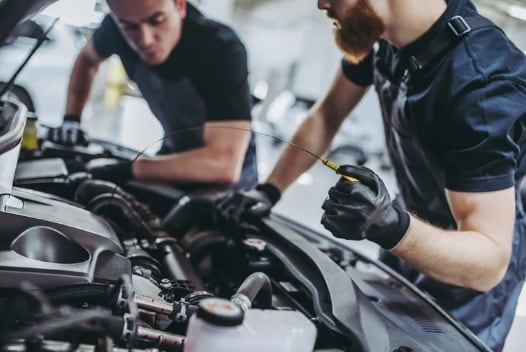 Coolant is an extremely important fluid to check on after the winter months in your Honda. This fluid is like a jacket for your engine and radiator in the winter, and a powerful AC for them in the summer. Proper maintenance of this fluid keeps your engine healthy and working properly, and comfortably. There is usually a specific mileage range that corresponds to a coolant exchange. However, every vehicle is different, so, in order to be sure of the specific number of miles, the best way is to check your Honda's owner's manual.
Last, but not least, the engine oil of your Honda must be checked after a long winter. This fluid is the blood of any engine, and is what protects our car's engine from the daily wear and tear it goes through from continuous use. Checking the level of engine oil is simple!
1. Pop the hood and locate the dipstick which often has a red or orange plastic tab on it
2. Insert the dipstick in once, remove it and wipe it
3. Reinsert the dipstick, wait a second, and remove it
4. Look at the oil level on both sides of the dipstick
5. Look at the indicators at the bottom of the dipstick to know if the oil level is low, good, or high
6. Close the hood and you're all done!
While checking all of these fluids may seem daunting after opening the hood of your Honda, our auto experts at Saccucci have done this a million times before. So, if you'd rather have an experienced auto tech pop the hood of your Honda and take a look, not to worry! That's what the service team at Saccucci Honda is here for!
Common Summer Car Troubles You Can Avoid!
By taking the time to inspect and care for your Honda properly after winter, you can avoid many car troubles. Even though you may think you're invincible to car troubles, they can actually cost you a pretty penny. Some of these problems may include:
Car rusting - This happens on the body and undercarriage of your vehicle caused by winter snow, slush, sand, and salt. Rusting will usually start near the wheels and undercarriage and gradually grow up the sides of the car.
Fluid depletion - The many fluids under the hood of your car have been working extensively hard in order to keep your car functioning safely during the winter to keep you driving safe. It is only natural that once spring comes around, they are ready to be filled. Not filling the fluids under your hood could result in numerous headaches to parts such as your engine.
Battery failure - Temperature greatly affects the life of your car battery. Both the heat of the summer and the cold of the winter take a heavy toll on your car's battery. Taking the time to make sure it's in good shape will prevent frustrations down the road.
Flat/torn tires - After traveling on roads covered in snow and salt, and even roads that have been damaged due to winter conditions, your tires have really taken a beating making them more prone to become flat or tear.
Steering reduction - If you run out of power steering fluid this will reduce your ability to properly steer, and left untreated it is not only dangerous and can promote accidents, it can also damage your pump.
Low visibility - Heading into the warmer months means lots of rain on the way. During heavy rainstorms, good windshield wipers are a must. Without them, your visibility is greatly compromised which, in turn, increases the chance of getting into a car accident.
Avoid Getting Into A Pickle By Carrying A Spare Honda Tire!
Driving is an extremely unpredictable experience with many other drivers on the road navigating in all different directions. No matter where you are, or what time of day, unfortunately, not everyone is careful while driving. However, as drivers, we don't have to worry only about other drivers, but about road conditions as well. You never really know when you'll have a flat tire, and that is not a fun experience for anyone. Fortunately, this can be avoided by always carrying a spare tire in your Honda. Even though spare tires do weigh down your car, it's an extra weight that you'll be most thankful to have if you're ever in a pickle.
Whether you carry a full-size spare or a compact spare is completely up to you. Still, there are advantages and disadvantages to both.
What is a Full-Size Spare Tire?
Carrying a full-size spare is the same as the regular tires you use every day on your Honda. It also means that, if you do suffer from a flat and you replace your flat with your full-size spare, it's not a temporary fix. You can keep that spare Honda tire on because it's the same as all of your other tires. The bad news about a full-size spare is that it's big and your Honda, as well as every other car, may not have adequate storage to keep it.
What About a Compact Spare Tire?
Carrying a compact spare means that this spare is not the same as your Honda's regular tires. It's much smaller so that drivers of many types of vehicles can easily fit it in their cars. However, the problem is that this tire is only a temporary fix, meaning you can only drive it for a specific number of miles and at lower speeds. Either way, a spare tire is an important, if not a must have, to have in your Honda.
Sport a Honda This Summer!
Are you looking for a summer ride? Look no further than a Honda Civic or Honda Passport, perfect for the warm months ahead. The Honda Civic sedan is perfect for those looking for a compact ride that is sophisticated yet traditional. This subcompact car has a sporty edge, perfect for rolling the windows down to enjoy the warm summer breeze. With fuel efficiency unlike any other, the Honda Civic is perfect for those long, care-free summer drives. Fully equipped for a fun drive, the Civic allows you to effortlessly, and smoothly switch from an interstate to an in-city drive in a breeze.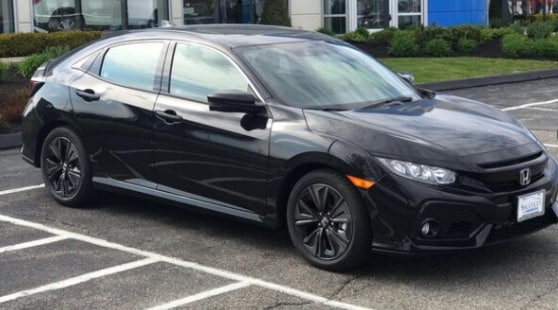 Maybe you're on the hunt for a family SUV you can travel on vacation this summer? How about a 2019 Honda Passport, which speaks adventure with its rugged and sporty look. Not only is it equipped for spontaneous family day trips, but tough terrain as well. The Honda Passport is ranked #1 in midsize SUVs with a current score of 8.8/10!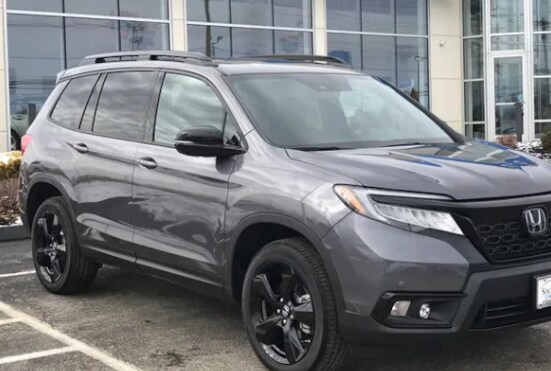 Leave It to a Certified Honda Technician to Service Your Vehicle!
Even though it's fun to learn new information and try things ourselves just for the experience, or to save a little money, when it comes to car maintenance, it's usually always better to let the experts handle it. Certified auto experts, like ours at Saccucci, are factory trained to fix any problem you may encounter with your Honda. They will make sure your car is in top shape for the summer after a long winter of hauling you safely through the unpredictable winter conditions. You can service your vehicle right here at Saccucci Honda! In fact, we welcome not only Middletown Honda drivers, but also those in Portsmouth, Newport, Jamestown, and surrounding areas as well. So, come on down and schedule service today at Saccucci Honda in Middletown, Rhode Island!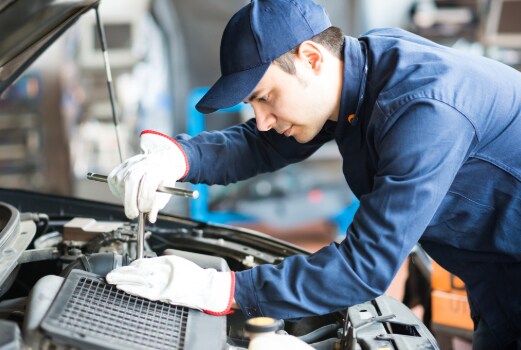 Sources: Edmunds, Firestone, Cars.usnews.com