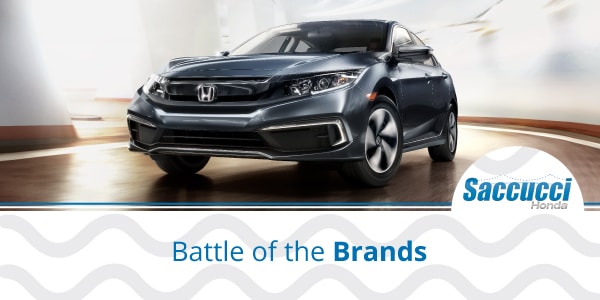 While you're considering the extras and safety features you want from the car you're buying at Saccucci Honda, there are two other important items you need to figure into your purchase: finance and insurance. Fortunately, Saccucci can provide you with assistance on both of those, in a manner you won't find at other dealers.
The day you buy your vehicle, the Saccucci team will send you an email on what you should expect when the vehicle is delivered, including the timeframe in which you will receive the car, and any additional documents you may need when finalizing the purchase.
For insurance, we receive valuable help from Dealer Policy, a company that solicits online quotes for insurance that will meet your desires and needs. First, the salesperson will set you up with an insurance binder, which will take care of your insurance needs while you shop for and finalize a new policy. Then it's time to check out quotes with Dealer Policy, which can provide you with some viable options in less than five minutes without pulling your credit. There's no demand for a commitment; the Saccucci team is just trying to help you find the most cost-effective insurance options for your wants and needs.
A Saccucci finance and insurance manager will then survey your driving habits, further fine-tuning your insurance options, including some extra choices such as an extended warranty to help you duck costly repairs, gap insurance to help protect you against depreciation in the vehicle's value, and additional protection against dings and dents, key damage to its paint job, and a shattered, cracked or chipped windshield.
After the customer makes the final choices on insurance, the necessary documents can be printed out and signed. Eventually, Saccucci can offer a paperless transaction by working with banks to create e-documents that a customer can simply sign on an iPad or other electronic tablets.
Whether you're buying a Honda Accord, Odyssey or one of our other models, whether it's new or a certified pre-owned vehicle from a different city, our team will help you get through the final paperwork and details necessary to put you behind the wheel and on the road as quickly as possible.
Assistance with finance and insurance questions is just another way Saccucci Honda can simplify and streamline your vehicle-buying experience.