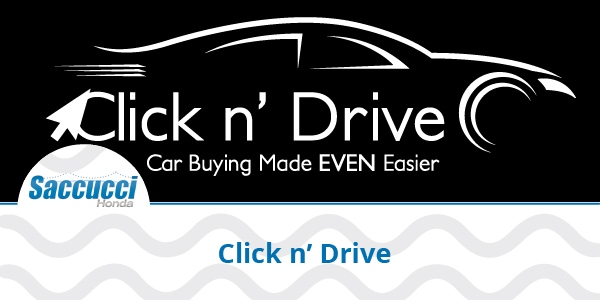 A modern world requires modern car buying solutions. With 87% of car buyers reporting that they want to start their car buying process online, Saccucci Honda of Middletown has made the obvious choice to listen to the public and introduce Click n' Drive. Click n' Drive is the easiest car buying experience for customers on Aquidneck Island and all of Southern New England, guaranteed.
How is it possible to buy a car online? Afterall, weren't we told for all those years "you wouldn't download a car"? Turns out, downloading cars is a lot simpler, not to mention, more legal than we were previously led to believe.
Credit: Motion Picture Association of America
The Saccucci Honda Click n' Drive experience starts off by visiting saccuccihonda.com, which you seem to be a master already. Once you've read through this blog post, head over to our financing tab to start the name your price process. That's right, name your price, not ours. Then, see the inventory we have to offer in your preferred price range. The ball is in your court to find what you feel comfortable affording, all from the privacy of your favorite chair, couch, wherever you feel comfortable buying a car from.
Don't forget your trade in! With the Click n' Drive program, you can get an estimate of what your old car will be valued for at our dealership and you have the option to put this estimate towards the inventory of your choosing. Trade in your ol' reliable 1993 Civic for a sparkling 2020 update, and see how it will all go down, loan estimate and all, before you even leave the house. Click here for more information on Saccucci's financing process.

Of course, you're always able to test drive your new Honda before signing the papers and driving off the lot. Using our website, simply schedule a time that works best, and come into our location in Middletown, RI to take it for a ride.
You like it, you got it. And, thanks to Click n' Drive, you spent less than an hour total in person to buy a car. No phone tag, no distractions, just a great car buying experience. Expect nothing less, and get a whole lot more, here at Saccucci Honda of Middletown. See you soon!